Hi everyone, this is Ruby – iStartek account manager. With the improvement of technology, people's life is getting better and better, some countries have shut down or are about to shut down 2G networks, and many customers are looking for 3G tracking device.
If you are still using a 2G connection for your GPS tracking needs, we strongly recommend that you upgrade your device. It's time to start your business with 3G GPS tracker for smooth operations. On the one hand, a 2G connection can only give you less than 50,000 bits per second of data transfer, but with a 3G network, you can have speeds in excess of 4 million bits per second. Faster data speeds in 3G networks bring timely information and accurate monitoring. It also helps with precise tracking using 3G towers. In some cases, it complements satellite tracking, making it more accurate. The enhanced security of the 3G network ensures data security. For your fleet business, you can't afford to lose millions of data per second!
We have a 3G GPS tracking device, this device is more compatible with 3g, allowing you to benefit from a 3G GPS tracking system, faster data speeds, wider network coverage, more stable connection, on-demand tracking and other additional features condition.
3G technology helps you connect to faster data networks for better upload and download speeds.
iStartek 3G device – VT900 G 3G tracking device is good choice for you!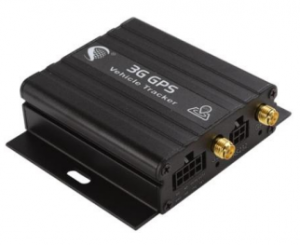 VT900-G is a GPS/WCDMA based tracking device, specially developed and designed for vehicle real-time tracking and fleet management.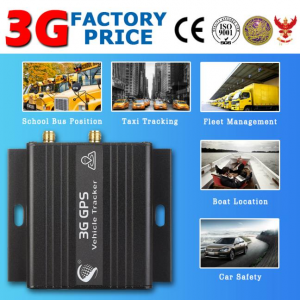 VT900-G has an inbuilt GPS module to obtain accurate position data. This device utilizes its GSM/WCDMA capability to send position data to a specified mobile phone or server base for tracking and fleet management.
With internal memory, VT900-G 3G tracking device can store GPS coordinates when there is no GPRS/WCDMA connection, or at a specified interval requested by the user.
One optional feature of VT900-Gis that a RS232 port Can connect RFID card reader, magnetic card reader and other Accessories.
VT900-G has the following functions and features:
SMS and GPRS/WCDMA TCP/UDP Communication
Track on Demand
Track by Time Interval
Track by Distance
Heading change Report
Show Location Directly on Mobile Phone
SOS Alarm
Power-cut Alarm
Engine/ door on/ off status alarm
Geo-fencing Alarm
Speeding Alarm
GPS Blind Area Alarm (in/out)
Hash acceleration alarm
Hash deceleration alarm
Low Battery Alarm
Low external power supply alarm
Mileage Report
8MB Flash Memory
OTA
ACC ON/OFF Time Interval
Standard Accessories:

Optional Accessories & Functions
》USB cable: is necessary for configuration data
》Relay: Remote cut-off (petrol/power)
》Buzzer: sound an alarm when the vehicle is over speeding or RFID card swiping, ibutton card swiping
》RFID Reader/iButton Reader/Magnetic Card Reader: collecting driver ID and controlling the vehicle engine
》Temperature Sensor: Monitoring temperature of the vehicle
》Capacitive fuel sensor, calibrator, Ultrasonic fuel sensor: Fuel Monitoring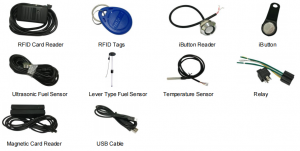 If you are interested in our VT900 G 3G tracking device, please feel free to contact our account manager – Ruby, SKYPE/M/Line/Whatsapp:+86-18620363484, Email: sales08@istartek.com.