Ultrasonic oil level sensor is the oil quantity monitoring equipment with GPS system designed for management personnel of enterprise motorcade. It can prevent gasoline theft by drivers, optimize transportation costs, the driver's driving action and assist statistical decision, etc. Ultrasonic fuel quantity sensor has more accurate calculation data and simple installation method than traditional capacitive oil quantity sensor and resistive oil quantity sensor. Non-contact measurement makes it unnecessary to borehole on or modify the fuel tank. No dirt and pollution will be brought to the fuel oil.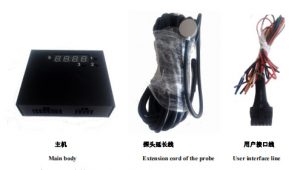 The sensor uses the ultrasonic probe to detect the oil level height and carries out smart processing for the height signal of oil quantity through the built-in program of the main body. Then it sends the oil quantity information to the system platform through gps tracking system for vehicles to generate the oil quantity report after analysis. The sensor supports serial port and analog output and can connect with the GPS tracking system for ca of most brands/Beidou all-in-one machine. Therefore, the sensor can be connected with the backstage monitoring system easily.
After purchasing our GPS system's main products and choosing to use our optional accessories fuel quantity sensor, we will provide a wide range of product installation instructions, as well as timely after-sales response.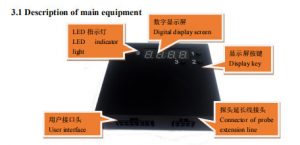 The standard of a GPS system for car: GPS device with a battery, GSM antenna, GPS antenna, power cable.
The standard of the ultrasonic fuel quantity sensor is: main body of the sensor (one piece), probe (one piece), extension line (one piece), user interface line (one piece), coupling agent (one box), 2.8-meter long hose clamp (one piece) and sandpaper (one piece).
The customers need to prepare: 12V mobile power supply, isolating tape, and duster cloth and paper tissue (used to wipe off grease dirt).
Note: Before installing the sensor on the vehicle, please fill oil to the vehicle fully or at least higher than half of the oil tank. (Installation is optimal at such state).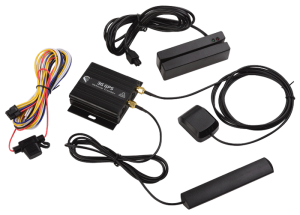 The ultrasonic oil level sensor with GPS system is geared to all types of vehicles (such as logistics vehicles, taxi, buses, and passenger cars, etc) to record the refueling, oil consumption of vehicles with digitalization to prevent occurrence of fuel theft, avoid resources waste, improve management efficiency and traffic safety and enhance operation management level.