This time, Many countries closing 2g and even 3G to move on with 4g and 5g network but why? Why small GPS Tracker with 4g is very recommended? How do you know if the 4G LTE GPS tracker you want to buy is perfect for you?
We all have heard of GPS trackers. In fact, even those who don't know much about it may even be wondering why there are icons on their smartphones that have those letters. If you're confused about this tech, read the complete guide article for more understanding of why you need a 4g small GPS Tracker.
The benefits of 4G LTE GPS Tracker
Better performance, faster data transfer speed.
At present, with the advancement of the Internet of Things era, countries gradually phase out backward network facilities, 2G networks are basically eliminated, and 4G networks have covered most countries. The 4G GPS Tracking Device has better performance and faster data transfer speed than 2G/3G products.
Store historical data for many days
4G GPS Tracking Device can store more data for many days. You can quickly browse your driving history track. This can help you regulate driving behavior and make Drivers safe by checking your data daily.
3.Real-time tracking to improve fleet management efficiency.
4G GPS Tracking Device is a good Fleet management solution. Real-time tracking fleet will be simple to connect to our devices via PC, mobile software.
Our devices are the ideal solutions for fleet management systems. You can install our 4G GPS trackers on multiple vehicles or trucks. Once activated, you can view all the historical driving track data on the APP interface. 4G GPS Tracking Device can help you better manage fleet effectively in some spots including Driver safety,Driver retention Fleet tracking in real-time, etc.
Applicable for many fields
4G LTE GPS Tracker can be used in a wide range of areas, including Fleet management, supply chain management, asset management, etc.
If you are still using a 2G or 3G GPS tracking device, and your country is moving to 4gthen, it is time to switch over to a 4g GPS tracker. GPS trackers that are used for managing vehicles and other similar purposes should be fast and efficient. At present, 4G connectivity provides the best speed of data transmission in a device.  
Let's take a closer look at what iStatek offers you and how can you manage your vehicle efficiently with the help of 4G: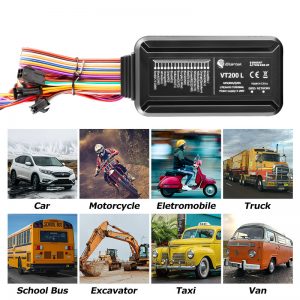 iStartek offers VT200L which is a 4G based GPS vehicle tracker.
VT200L has an inbuilt high-precision GPS positioning module that reports the vehicle location and vehicle status to the vehicle tracking service platform through the 4G network for real-time vehicle monitoring,
VT200L has anti-theft, and dispatch management. It can be applied to fleet management, public transportation management, school bus management, taxi operation management, vehicle insurance company management, leasing management, and private car anti-theft, etc.
VT200 L has inbuilt 128Mb Flash memory. When the device enters the blind area, it will automatically save historical positioning data. When the network recover, it will automatically resend historical positioning data to the service platform.
VT200 L contains an RS232 port, which can be connected to RFID to perform identity recognition and vehicle control for vehicle drivers; 4G LTE GPS Tracker can also be connected to an OBD reader to read car ECU data and other RS232 peripherals to achieve corresponding functions.