For me personally, GPS tracker car must be able to check the location of my car all the time; I can detect the physical problems of my car at any time, so that I can quickly know when my car is sick, and quickly treat it; also read it the mileage of the vehicle, which can remind me when the vehicle needs maintenance and regular inspections.
For my fleet, of course, I hope to be able to detect the driving behavior of the driver. I have a good driver to make my fleet stronger! If the driver suddenly accelerates or decelerates suddenly, the vehicle will be damaged, and the cargo in the vehicle will suffer corresponding damage. This is a very serious problem.
Most importantly, if the driver is fatigued, it will not only involve his own personal safety but also affect the surrounding people and goods, which is very dangerous behavior.
Only GPS tracker car devices with multiple I/O interfaces can be connected to multiple accessories to achieve all the required functions! So I recommend iStartek VT200-L, 4G equipment compatible with 3G,2G network: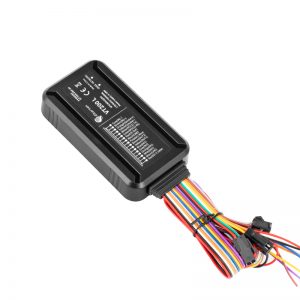 VT200-L GPS tracker car supports the following functions:
》Support 4G/3G/2G network
》GPS +GLONASS +BD2
》3IN + 2OUT+1AD+1RS232+1- Wire
》IP65 Waterproof, support FOTA
》9-100V Power Supply
》Support Two-way Audio (Optional)
》Support Listen-in (Optional)
》Remote cut-off (petrol/power)
》Support RFID and OBD II Reader
》Temperature/Fuel Monitoring
》Driver Behavior Monitoring
》500mah battery with 6H standby
》Maximum 4IN or 2AD configurable
iStartek also has the flexibility to customize software/hardware functions according to your needs, supporting OEM, ODM. The VT200-L comes with a 3-year warranty and a 1-year battery warranty.
Shenzhen iStartek Technology Co., Ltd. is a high-tech enterprise engaged in research, development, manufacturing, and sale of IoT products
Since its inception in 2015, iStartek has established all-around strategic partnerships with a number of internationally renowned IT enterprises, such as Qualcomm, MTK, and CCMIC, etc, with the capability of rapidly mastering and accessing global leading-edge technological resources to make technological breakthroughs and facilitate product innovations.
Currently, iStartek product mix covers IoT, IoH, and IoV, including 2G/3G/4G/NB/LORA GPS positioning equipment and smart devices, 5G/4G routers (MiFi, industrial routing, CPE), 5G/4G modules, etc., which are widely adopted in areas such as industrial sector, household sector, vehicle, agriculture, monitoring, and positioning, and data transportation. The provision of services and products integrating both hardware and software platforms, as well as customized specialty services is one of our major competitive edges.
All 4G devices, whether personal or vehicle trackers, need to be matched with the appropriate module for the local network frequency band in order to use the local SIM card.
Please feel free to contact the iStartek team if you need any GPS tracker car.