Now more and more people are starting to use GPS trackers, not only logistics companies, taxi companies, private car owners have begun to use GPS trackers. There are many different types of GPS trackers on the market. Some wired GPS trackers need to be connected to the power supply of the vehicle. The installation of wired GPS trackers is complicated and troublesome. So the OBD 2 GPS tracker is a better choice for them. Only need about 30 seconds, you can install it on your car.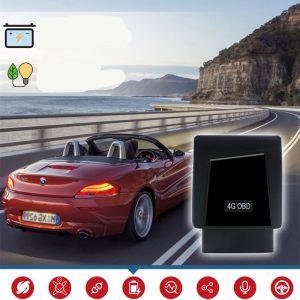 Now, you maybe ask what is an OBD2 GPS Tracker?
In general, the OBD "OBD 2 GPS tracker" stands for "On-Board Diagnostic." You may wonder what does the "2" in OBD 2 stands for. Quite simply, it's the second iteration of the OBD system.
So what kind of OBD2 GPS tracker is worth buying?
iStartek OBD 2 GPS Tracker VT005 is a good choice.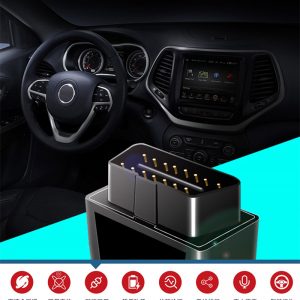 Firstly, it is easy to install. The OBD GPS tracker will simply plug right into the OBD port. Just plug and play! Let you say goodbye to complex installations. It's also quick to install for beginners.
Not only will it be easy to install (it simply plugs into the OBD port), but you will also find that it makes it easier to transition from one vehicle to another if needed. This is great if you might need to take it along with you to work on multiple vehicles. Perhaps you deal with many rental vehicles that have short term leases or you would like to be monitoring your staff more closely. The system will work well with most vehicles, but it will ultimately depend on where the OBD connector is located.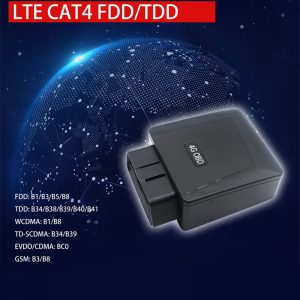 The basic function of the VT005 OBD 2 GPS tracker is real time tracking. Another function of VT005 is diagnostics. It can diagnose the ACC status of the vehicle. After the vehicle is started, the device will automatically report the vehicle's engine speed, vehicle speed, battery voltage, temperature, and other OBD standard data, and remotely view the vehicle status in real-time. It has a built-in 3D three-axis acceleration sensor to sense vehicle movement status in real time.
And VT005 has a low power alarm, vibration alarm, speeding alarm, Geo-fence, and device removal alarm.
When the device detects that the battery voltage of the vehicle is low to a certain value, it will report a low battery voltage alarm (default 11V). In ACC 0FF state, if vehicle vibration is detected, a vibration alarm will be reported. Speeding alarm when the vehicle is over speed detected. Geo-fence IN/OUT alarm when the device entry/exits Geo-fence. Device removal alarm when pulling out the device from vehicle OBD port.
Both simple installation and there are so many functions of VT005, you are still hesitating what? Contact us to buy!