As we know in some countries 2g network closed already, such as in Australia, New Zealand, Thailand, and many North American countries, etc, so 3g, 4g will be the trend. That's why iStartek developed 4g mini GPS tracker PT29, PT29 is a type of 4g GPS tracking device which is compatible with 2g 3g network, that means it can work with 2g, 3g or 4g sim card, and based on different 3g 4g frequency for different countries, 4g GPS tracker mini PT29 has 2 different versions, when placing an order with us please kindly check it with us accordingly to choose the suit version.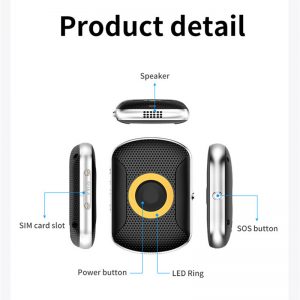 Now let us show you what's functions are supported by small GPS 4g.
4g GPS tracker has super mini size, easy to carry, and hidden. In the below photo you can see its size details, we put a coin on the right, just for you to compare it.

4g mini GPS has multiple applications, such as personal tracking, asset tracking, valuable things tracking, etc. Also, a 4g GPS tracker can use together with a collar, to use as a 4g pet GPS. So if you have any demand for the above applications, do not hesitate to choose 4g PT29.

Small GPS support IP67 waterproof, so daily splashing or raining you no need to worry, just make sure do not soak for a long time.
the mini GPS device has a very big SOS Button, when we use GPS tracker 4g LTE for parents or kids tracking, when in an emergency, they just need long-press the power button to make a call for help, 3g mini locator will call 3 preset emergency numbers in a loop.
the mini GPS tracking device is easy to use and operate, normally we just need to insert a sim card then turn the device on, it will be shown the real time tracking location in web-based tracking platform and mobile app, so we can track our loved ones anytime anywhere by using a computer or a phone.

mini GPS tracker support geo fence alarm, with this function we can set our home or kid's school as geo-fence, after setting, when they get in or get out of that preset area we will get an SMS alarm, GPRS alarm.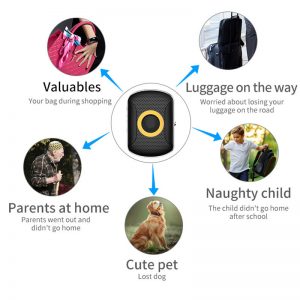 There are many functions we didn't list out If you want to learn more about our 4g mini GPS, welcome to contact us to get samples testing.