At present, for the demand of vehicle GPS auto tracker, more and more countries are beginning to impose mandatory requirements on product functions and data transmission requirements, so as to strengthen the management and safety of the fleet, such as DLT in Thailand, LTFRB in the Philippines, India's AIS140, this article focuses on the large-scale implementation of ELD projects in North America with auto tracker GPS.
The ELD mandate, or ELD Final Rule, is a U.S. federal government regulation specifying that operators of commercial motor vehicles covered by this law will be required to use electronic logging devices, or ELDs( Just like the GPS auto tracker that meets the needs ).

It will put an end to the use of paper logbooks, often called the "cheat sheets" by truck drivers, and make installation of ELD in commercial buses and trucks mandatory. The mandate aims to make the roads safer with a suitable automobile GPS tracker.
In the U.S, the ELD mandate came into effect on December 18, 2017. On the same day, the Canadian Transport Department proposed its version of ELD regulations, which almost mirror the American mandate.
The proposed regulations, first published in Canada Gazette 1, Volume 151, No. 50 under the title "Regulations Amending the Commercial Vehicle Drivers Hours of Service Regulations (Electronic Logging Devices and Other Amendments)," would amend the regulations related to hours of service (HOS)
HOS requires commercial bus and truck drivers to report their driving hours daily, on-duty hours and off-duty hours in a paper logbook. The ELD regulations do not intend to make changes to the HOS but make it mandatory for the drivers to use the electronic logging devices, instead of paper logbooks, to record their daily duty status.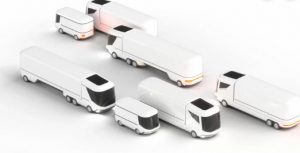 ELD rules and premises for a device like GPS tracker auto:
(1) Commercial drivers are required to use ELD, and these drivers need to prepare a working time (HOS) work status record (RODS).
(2) Set ELD performance and design standards and require ELD to pass FMCSA certification and registration.
(3) Identify the driver and carrier support documentation that you need to keep.
(4) It is forbidden to harass drivers based on ELD data or connection technologies such as fleet management systems. The rule also provides recourse to drivers who believe they are being harassed.
The ELD applies to most motor transport companies and drivers who currently maintain a tariff status record (RODS) under Section 395, 49 CFR 395.8(a). This rule applies to commercial buses and trucks, as well as drivers living in Canada and Mexico.
At present, our company's new 4G GPS auto tracker products are under development and will develop products according to the needs of ELD to meet the needs of more customer groups.