We all know that children are good at exploring and moving. If Parents don't look at them for a few minutes then maybe disappear. In recent years, cases of child trafficking have occurred frequently. How can we protect children's safety to a certain extent? Here we will introduce you to a magical product that will keep you informed of your child's location. It's a GPS child locator.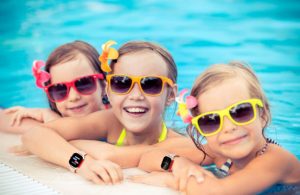 GPS child locator is a kind of personal GPS locator devices, it supports GPS satellite positioning + AGPS auxiliary positioning+WIFI positioning+LBS base station positioning, totally 4types positioning way, which can give you an accurate location of your kids in real-time. We can check the location by SMS Command or GPS phone locator app. Checking your kid's location by SMS command you just need send one SMS command to the GPS locator sim card number, it will reply you an SMS back with a location web link. Checking your kid's location via mobile app, from the mobile app it will show the GPS locator current location clearly, its also a kind of GPS phone locator, please check below screenshot: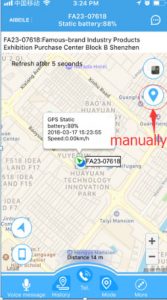 Besides checking your kid's location, parents can also make a phone call to GPS child locator, it's two-way communication function, then you can talk with your kid directly. For example, when your kids did not come with you, you can make a phone call to the GPS child locator, ask where are they, what are they doing now.
Also, we can set a safe area for the GPS Child locator, in this way if our kids in/out the safe area we will get alarmed. If the GPS Child locator is out from fences, mobile phone APP client-side will receive alarm message from GPS child locator platform. Alarm information frequency is related to the positioning interval time setting, the shorter the positioning time interval, the more frequent to detect if out of Geo-fence or not.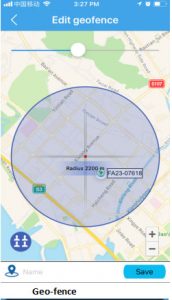 GPS Child locator still has many other functions that we don't list above, such as SOS emergency call, Voice monitoring, Historical route query, etc. If you want to know more about it, please contact us NOW!