Where to get new vehicle tracking device? Contact Shenzhen Startrack Technology Co., Ltd, we have vehicle tracking devices for sale. Who we are? We are IoT devices manufacturer in China since 2009, our main product includes 2G/3G/4G new Vehicle Tracking devices, pet tracker, 2g/3g watch tracker, and Various Routers, etc.
First of all, what kind of new vehicle tracking device we have? Our new vehicle tracking devices can be divided into 3 types. The first type is 2G/3G/4G new vehicle tracking device with external antenna, which supports Real-time tracking, Engine cut, Acc detection, Fuel/Temp/Voice Monitoring, FOTA, etc. 2G/3G/4G new vehicle tracking device can be used for various vehicles tracking, you can check more details on below photo.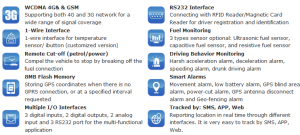 The second type is the new vehicle tracking device with built-in antenna, which has easy install and configurates features, its mainly used for basic tracking. normally we use it for motorcycle tracking or personal cars tracking, which only need real-time tracking and engine cut basic functions.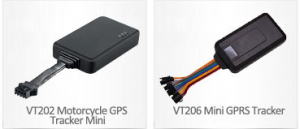 The third type is the mini new tracking device for pet or personal tracking, which support GPS+AGPS+WIFI+LBS multiple ways location.
Also, it has IP67 Waterproof and Voice monitoring, two-way communication function, it can let you know your loved ones at any time.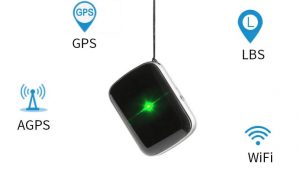 Another question is what is the GPS tracking device cost? iStartek new vehicle tracking devices cost is from $15.00-$60.00/pcs, based on your function demand and your budget we are glad to guide you to find the most suit new vehicle tracking device for you. And quality is our culture, we offer quality devices only, normally our low defective rate is lower than 1%, we offer 36 months warranty for our new vehicle tracking devices, 12months warranty for mini GPS trackers. What's more, we have over 4years technical sales& support team to assist you for the device testing and using.
The last question is where to get GPS tracker? Don't worry, the process is very simple, you can get it easily. You can contact us on www.istartek.com website, or on https://istartekcn.en.alibaba.com
website, tell us which kind of new vehicle tracking devices are you looking for, what function you need, then we can set up an order for you, once you paid, delivery will be arranged around 2days upon full payment. Normally we send out goods by DHL, UPS, FedEx, etc, after sending out around 5days you will receive it. What are you considering about, contact us NOW!