The smallest GPS tracking device is a terminal with a built-in "GPS module" and "mobile communication module". By locating the positioning data of the GPS module to the website through the mobile communication module (GSM/GPRS network), it can be realized on the computer or mobile phone. A server that queries the geographic location of the terminal. The working principle of the small GPS tracker is to capture the signals of the satellites to be tested selected by a certain micro-height cut-off angle through the GPS signal receiver, and then follow the operation status of these satellite signals to amplify and change these received signals. With processing.
At present, there are many smallest GPS tracking devices on the market, such as iStartek PT21  smallest GPS tracking device. The principle is to realize the positioning of objects through the characteristics of GPS. Below we list the main functions of smallest GPS tracking device one by one.
Smallest GPS tracking device is super mini and no need to install.
iStartek PT21 is a global smallest GPS tracking device, you can put it in a pocket or on your vehicle easily.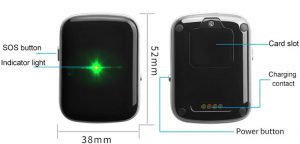 Smallest GPS tracking device can help you track your vehicles in real-time.
Real-time tracking it by cell phone and platform. Also can support get location every 10 seconds, and the Smallest GPS tracking device location accuracy is about 5m.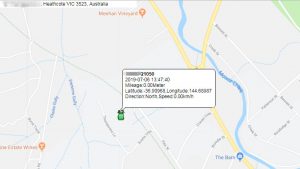 Smallest GPS tracking device can check the history of a route on the platform.
Can check and replay within 3 months history of a route of the device, by web monitor center.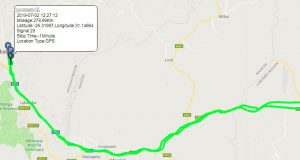 Smallest GPS tracking device has a voice monitoring function.
After turn off the voice monitoring function, you can listen to what's going on inside your vehicle, it's very convenient.
Smallest GPS tracking device has one SOS emergency button.
When something happened, you can press it to ask for help.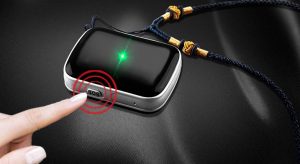 Smallest GPS tracking device has Geofence and movement alert.
Set up a geo-fence for the small tracking devices for cars to restrict its movements within a district, the smallest GPS tracking device will send a message to the authorized numbers when it breaches the district.
Do you want the smallest GPS tracking device to track your vehicles? Please contact us Now! Who we are? We are Shenzhen iStartek Technology Co., Limited, which is a global provider of GPS Tracking Solution and Telecommunications Equipment since 2009. Besides PT21 smallest GPS tracking device, we also have 2G/3G/4G Car/trucks trackers, Motorcycle GPS tracker, and GPS Watch tracker, etc, do you want more details?