iStartek, One of the leading 4G/5G GPS tracker and Wireless Router Supplier worldwide, is pleased to let you that we have successfully participated in the SECUREX SOUTH AFRICA GPS EXHIBITION 2023. The three-day exhibition, held from June 06-08, was an astonishing success and paved us with an excellent platform and opportunity to showcase our latest products and solutions.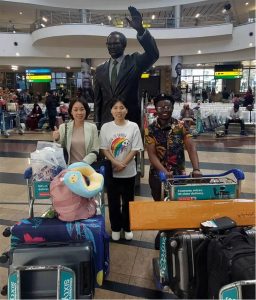 iStartek was the Exhibitor at Securex South Africa as it has been three decades of this remarkable event as visitors witnessed demonstrations of everything security, health and safety, fire and facilities management related! Visitors also indulged in expert guest speaker discussions at various seminar sessions, and live demonstrations of the leading edge products and services of prominent manufacturers and suppliers all under one roof!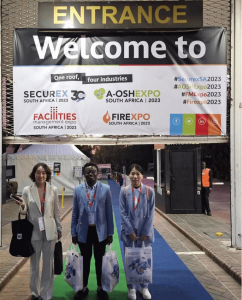 iStartek Arriving in South Africa on 5th June ahead of Exhibition
During the exhibition, we showcased iStartek's latest products, including the 4G VT300, 4G PT60 which could last for 10 years for 1 time charge, 4G VT200-L robostic functional GPS Tracker and UF100 Three In One Mini Wireless Router other Asset trackers, 5G Wireless Routers which pleased so many customers and distributors from different countries.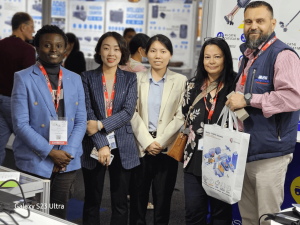 Our High tech advanced hardware and software solutions for Fleet, asset and logistics management also gained significant interest, with many attendees expressing their deep interest in learning and knowing more about the company's solution.
The Exhibitors provided us with an incredible platform to showcase our various latest solutions and we were able to connect with different industry experts and potential customers whereby we were able to get more than 50 new customers who bought samples for testing right at the Securex South Africa GPS Exhibition.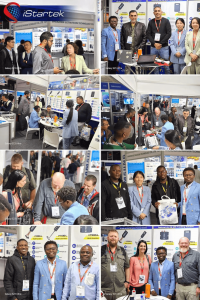 We are very encouraged to work hard and increase our production line as our products and services got much attention of the market not just in South Africa but worldwide and as we speak we have many clients who are applying to be our strategic partner and distributors, we quiet excited about the future opened doors for great opportunities that this exhibition has opened up for us.
As a worldwide great supplier of hardware and software solutions for Fleet, asset and insurance management, iStartek is keen to be committed to supporting businesses optimization and their logistics operations and help in increasing their sales and product chain. With a broad range of high tech products and services, iStartek is well-positioned to meet the increasing needs of the telematics, transport and logistics industry.
About iStartek:
Shenzhen iStartek Technology Co., Ltd. is a high-tech enterprise engaged in research, development, manufacturing, and sale of IoT products.
Since its inception in 2015, iStartek has established all-around strategic partnerships with a number of internationally renowned IT enterprises, such as Qualcomm, MTK and CCMIC, etc, with the capability of rapidly mastering and accessing global leading-edge technological resources to make technological breakthroughs and facilitate product innovations. 
For more information about iStartek gps exhibition and our cooperation, please contact us at [email protected].