On 18-20th April , 2023 Expo Seguridad Mexico Exhibition GPS Tracker, It start at Mexico City International Convention and Exhibition Center. IStartek attended the famous expo with booth number 2345 , attract much client's attention.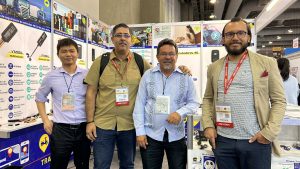 Mexico City, Mexico – Expo Seguridad Mexico Exhibition GPS Tracker, the premier security exhibition in Latin America, is set to gather industry professionals, experts, and exhibitors for an exciting showcase of the latest innovations and technologies in the security sector. With a rich history of providing a platform for networking, knowledge exchange, and business opportunities, Expo Seguridad Mexico has become a must-attend event for professionals in the security industry.
With its rich history spanning over 20 years, Expo Seguridad Mexico has become a vital platform for security professionals, government officials, and businesses to showcase the latest innovations, share knowledge, and foster collaboration in the realm of security solutions. This year, the exhibition promises to be even more compelling, offering a comprehensive overview of the most advanced technologies and strategies shaping the industry.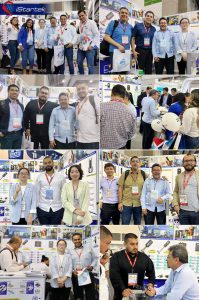 As an experienced IoT solution provider, iStartek take the most hot sale model in this expo. Such as VT100 and VT200 series and PT60. These model help us won project in Thailand, Indonesia, Malaysia, Brazil ect. Work for fleet, asset management and children, elder safety. The following are details:
VT100 Series–2g or 2g + 4g basic model for motorcycle, private car and fleet management;
VT200 Series–2g, 2g+4g, or 2g+3g+4g universal model for project, designed function of temperature and fuel monitor, driver identification, camera, two-way audio;
PT60-L — 2g + 4g long standby model for asset and container management. 7500mah rechargeable battery, 10 years work time.
Tracking Platform: www.itrackcare.com
Shenzhen iStartek Technology Co., Ltd. is a high-tech enterprise engaged in research, development, manufacturing, and sale of IoT products.
Since its inception in 2015, iStartek has established all-around strategic partnerships with a number of internationally renowned IT enterprises, such as Qualcomm, MTK and CCMIC, etc, with the capability of rapidly mastering and accessing global leading-edge technological resources to make technological breakthroughs and facilitate product innovations.
With quality being its top priority, iStartek targets to offer IoT equipment with stable and enduring performances. The company's brand has won recognition of consumers, attributable to its enterprise philosophy of pursing "IoT-focused, innovation-driven, integrity-empowered and win-win oriented" development as well as superior after-sales services. iStartek sales network covers areas such as Europe, North America, ASEAN, Mid-East, South America and Africa, serving more than 100 agents and wholesale clients worldwide.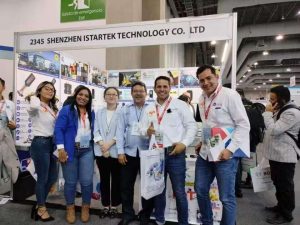 Jack Cui|Account Manager
Shenzhen iStartek Technology Co., Ltd.
Tel: +86-755-85241929/84571440  Fax: +86-755-85241929
SKYPE: istartek03         M/Line/Whatsapp:+86-13145941190
Email: Sales03@istartek.com  Website:www.istartek.com  istartek.en.alibaba.com
If you need any further information about 2023 Expo Seguridad Mexico Exhibition GPS Tracker, please kindly contact us freely.