How to use GPS GPRS tracker? Most people are curious about this if they want to enter in GPS GPRS tracker filed.
There are two types of GPS Tracker on market, Type 1 is built-in antennas GPS GPRS Tracker, such as GPS tracker watch, pet tracking device, and motorcycle GPS tracker, etc. How to use GPS tracker like type 1? Normally once insert sim card it will online automatically, no need to do further settings. Why? Because this type of GPS GPRS Tracker has written most necessary settings on it defaulted, so once we insert sim card it can match information directly, then start working normally.
Type 2 is external antennas GPS GPRS Tracker, this type of GPS GPRS Tracker is mainly used for vehicles tracking, how to use GPS tracker for this type? We need to use SMS command or computer software to do some simple settings for device firstly, then it will work normally.
Our VT600 Vehicle tracker is a type of GPS Tracker with external antennas, let's see how to use GPS Tracker like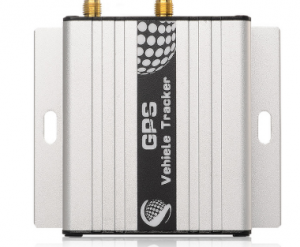 Option 1: We can set VT600 GPS GPRS Tracker via SMS command, there are only 4
SMS commands are needed to send.
Enable GPRS Tracking  W******,013,X
Set GPRS Time interval  W******,014,XXXXX
set APN   W******,011,APN,Username,Password
Set IP and Port    W******,012,IP,Port
Option 2: We can set VT600 GPS Tracker via computer software Parameter Editor, and write below information on VT600 is ok.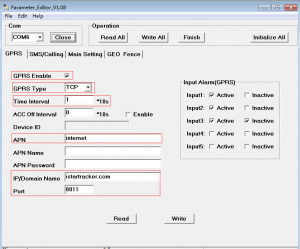 After reading how to use GPS GPRS tracker like VT600, you may be worried about another question, what if I have thousand VT600 GPS tracker from iStartek, how can I deal with it? Send 4*1000pcs SMS Command, or configure 1000pcs device one by one via computer software?
No, calm down please, iStartek has a very flexible policy for OEM&ODM Project, also we are glad to do all reasonable things that are good for our customers. If you have bulk orders for VT600 GPS tracker, iStartek can make a customized firmware for you under your request freely, then we load the customized firmware for all your GPS GPRS trackers. After you receiving trackers you just need insert sim card and connect antennas it will work normally.
Do you want to buy a GPS GPRS tracker to test it out? Contact us NOW!