Kun Dirong, president of the Cambodian Elephant Conservation Fund Association in Mondulkiri, recently announced that Cambodia will begin to equip wild elephants with GPS locators to track the elephant's whereabouts and changes in life.
Kun Dirong said that more than 10 people including the World Wildlife Fund (WWF), the Wildlife Conservation Association (WCS), the Ministry of Agriculture, Forestry and Fisheries and the Ministry of Environmental Protection will go to India to learn to equip wild elephants with GPS locators technology.
At present, there are more than 300 elephants in Cambodia, including 72 elephants and 250 wild elephants. In the past, due to equipment and professional skills, Cambodia did not have much control over the number of elephants, health conditions and protective measures. This time, We hope to learn more about the living habits of elephants by GPS locators through tracking the GPS positioning system.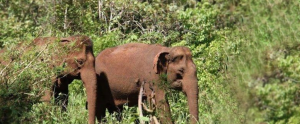 Cambodian elephants belong to Asian elephant species. The main habitats are In 13 countries in Southeast Asia and South Asia, including Cambodia, India, Nepal, Sri Lanka, Myanmar, Thailand, Vietnam, Indonesia, and Malaysia.
The population of wild Asian elephants has fallen by 97% since the early 19th century and has been declining. The number of wild Asian elephants is now between 28,000 and 42,000. Asian elephants have been listed as an endangered species by the World Conservation Union (IUCN) since 1997. So wild elephants will be equipped with GPS locators is very important to Cambodia.