The GPS Fleet Software is an innovative comprehensive solution for GPS fleet management for SME and large companies, normally a GPS fleet software coming with a free mobile GPS tracker app also, there are one GPS tracker app android version and another GPS tracker app IOS version, Why?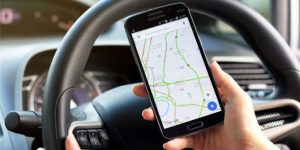 Smartphones and tablets are becoming all-in-one devices that do everything – tracking their owners is one of the purposes. Today you don't need to ask your employees and family members to carry a traditional GPS tracker in their pocket to know where they are. Instead, you just install free GPS Tracker app on their mobile device, also it is not the matter of convenience only, it helps to avoid the situation when the person you are tracking 'forgot' his GPS tracker. Gps Tracker app always runs in the background, restarts when the device reboots and minimally affects the energy consumption thanks to dual-mode smart tracking.
The world is becoming mobile-driven. Wherever you go, be aware of what's happening with real-time GPS tracker app. It gives you a completely new level of awareness and convenience: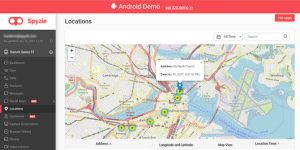 (1)See where your assets/vehicles/ trucks or luggage are moving right now by GPS tracker app
(2)Check every detail of their statuses and access vehicle telemetry from real-time dashboards by GPS traker app.
(3)View the whole day at a glance with the history of the track by tracker app.
(4)Start your car remotely or block the engine in the event of theft by GPS Trackerr app.
(5)Get instant notifications on alerts you defined by GPS tracker, such as SOS alarm, external power cut off the alarm, harsh accelerate/deceleration alarm, low battery alarm, over speed alarm, in/out the geo-fence alarm, GSM jamming alarm, etc.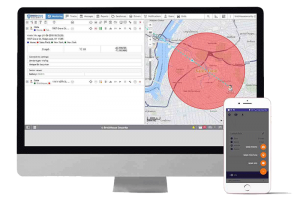 (6)highlight them on the map and react accordingly by the GPS tracker app.
(7)And access all the vital information you need in seconds by GPS tracker app
(8)Drive fleet, align your team and keep all your assets current from anywhere by GPS trackerr app
In GPS tracker field, on the one hand, stable running hardware GPS tracker, on the other hand, easy using GPS tracker app plus web tracking software, build the safety sky for the things you care. You can use some professional tracking software provider and their GPS tracker apps, such as GPS gate, Wialon, GPSTrace, Traccar, GPSWOX, Navixy; GPS trackers hardware suppliers, such as iStartek, quality factory for 2G/3G/4G GPS Tracker and 4G/5G Wireless router since 2009.