The Chinese new year is coming soon, for all the Chinese people means a big festival for everyone. The Spring Festival, or Lunar New Year, is the first year of the year in the traditional sense. Commonly known as New Year, New Year, New Year, New Year's Day, Jubilee, New Year, etc. Orally known as New Year, New Year, New Year, New Year. The Spring Festival has a long history, which evolved from the ritual of the first year of the New Year. All things are based on heaven, people are based on ancestors, praying for the sacrifice of the year, worshiping the ancestors of heaven, and returning to the beginning. The origin of the Spring Festival contains deep cultural connotations and carries rich historical and cultural heritage in inheritance and development. During the Spring Festival, various GPS tracker company to celebrate the Spring Festival are held throughout the country, with strong regional characteristics, and a lively and festive atmosphere; these activities are mainly in the form of removing old cloth, exorcising evils, worshipping ancestors, and praying for blessings. Rich and colorful, condensing the essence of Chinese traditional culture.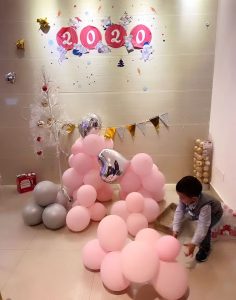 iStartek GPS tracker company also has a big party for the big festival, we called this weiya.
Everyone being together, in the first part our manager had a speech, had a summary of the work of the year and a series of plans for the tasks of 2020. In the next year our sales group will carry out a series of work, and foreign exhibitions will participate more actively. Closer distance with customers from various countries allows customers to see us more intuitively, and also better Solve their after-sales problems. Summarize the work of 2019 and making the new plan for 2020.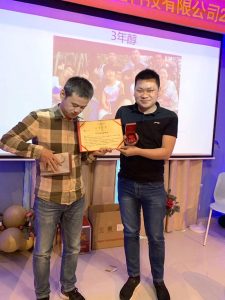 In the next year, the GPS tracking company will grow with you, develop more new products, meet the needs of more customers, and achieve a win-win effect.
In the second part, we had an amazing lunch together. Everyone sat together, at this moment we did not speak anything about the work, just enjoyed this moment, had a good time with the colleagues.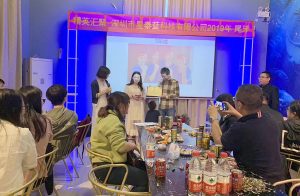 In the third part, we played the game and got the prize. Everybody got some luck. This was the best part, everyone likes to draw. Whether it's a first prize or a consolation prize, everyone enjoys the process. In the game session, everyone can relax well and release their stress at the same time. GPS tracking company leaders get along well with their employees.
It would be the best day in our memories, iStartek GPS tracker company would keep going in 2020, start a new year of life and work together.