As long as you search for a GPS tracker on the Google webpage, there will definitely be GPS/GSM together. On the contrary, searching for GSM car tracking devices is also the same. In a world with developed communications, the use of GSM is indispensable, and there will be more and more communications equipment needs, such as car tracking devices, 4G wireless routers, children's location call watches, etc., all require the use of SIM cards.
Because the use of GSM and GPS positioning will make the device positioning more accurate, and it will be easier to communicate with the vehicle owner between the device and the platform. The location of the device can be quickly known through the SMS command, and the power of the vehicle can be cut off more easily. The configuration equipment is more convenient and time-saving in the age when everyone's mobile phone is still in hand.
If you only use GPS to locate, you cannot contact and track the device more quickly through SMS, and you cannot communicate with the device quickly. For example, iStartek's VT200-L not only supports GPS positioning, but GSM also supports 4G/3G/2G networks, in addition to GLONASS +BD2.
iStartek VT200-L GSM car tracking devices not only has a powerful positioning system, supports dual servers, but is also a multi-function device. For example, it has the following functions:
》3IN + 2OUT+1AD+1RS232+1- Wire
》IP65 Waterproof, support FOTA
》9-100V Power Supply
》Support Two-way Audio (Optional)
》Support Listen-in (Optional)
》Remote cut-off (petrol/power)
》Support RFID and OBD II Reader
》Temperature/Fuel Monitoring
》Driver Behavior Monitoring
》500mah battery with 6H standby
》Maximum 4IN or 2AD configurable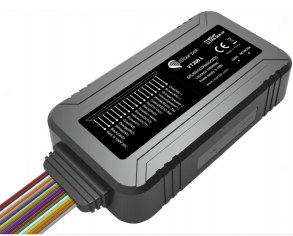 iStartek VT200-L can also choose to support the camera function. When the GSM and GPS signals are running well, the device will automatically take photos when an accidental collision occurs. If you need to monitor the driver's behavior, you can also set it as a recording mode.
But it can't support the pin camera, it can only be connected and used through RS232.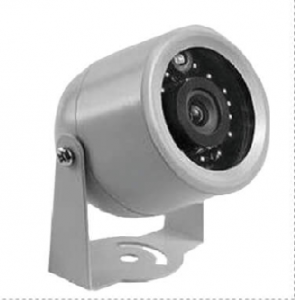 If you need more functions, iStartek supports OEM, OMD customization. Don't hesitate, please feel free to contact us.
Shenzhen iStartek Technology Co., Ltd. is a high-tech enterprise engaged in research,
development, manufacturing, and sale of IoT products.
Since its inception in 2015, iStartek has established all-around strategic partnerships with a
number of internationally renowned IT enterprises, such as Qualcomm, MTK and CCMIC etc, with
the capability of rapidly mastering and accessing global leading-edge technological resources to
make technological breakthroughs and facilitate product innovations.
Currently, iStartek product mix covers IoT, IoH and IoV, including 2G/3G/4G/NB/LORA GPS
positioning GSM car tracking devices equipment and smart devices, 5G/4G routers (MiFi, industrial routing, CPE), 5G/4G
modules, etc., which are widely adopted in areas such as industrial sector, household sector,
vehicle, agriculture, monitoring and positioning and data transportation. The provision of services
and products integrating both hardware and software platforms, as well as customized specialty
services is one of our major competitive edges.