Recently there are many clients asked if iStartek support rebranding, offer car tracker GPS with their own logo on it. This is a good question, of course, it's supported. iStartek is a quality factory for 2G 3G 4G Trackers and 4G Routers in China, we have very flexible OEM and ODM service.
Now let's show you in detail how to rebrand on iStartek car tracker GPS?
Option 1: Laser client's company logo on iStartek car tracking GPS which use Aluminum case, the content can only in one single color, and need the client to offer their logo to us in CDR format or AI format below is an example from our client, this is the customized case for VT600 car tracking GPS, as you can see it's very nice and unique.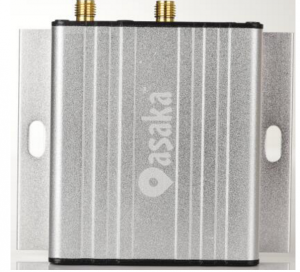 Option 2: Customize PVC sticker on car tracker GPS with some extra cost.
The sticker we put on iStartek car tracking GPS we called PVC Sticker, originally it will be using our own sticker if the client wants to put their own logo and brand name on it, we can rebrand.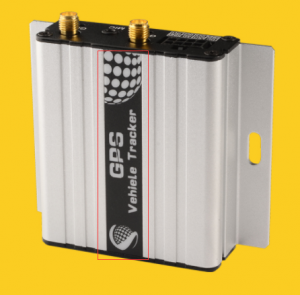 Above are 2 options for rebranding on iStartek car tracking GPS, if you want to build your own brand locally, why not choose iStartek car tracking GPS? After rebranding you can sell car tracking GPS with your own logo, your client will be impressed with it and love its unique design.
Besides rebranding on car tracking GPS case, iStartek also can do other customization, since we have flexible OEM and ODM service. Our R&D Team is consists of 22engineers with more than 5years of industry experience, supporting more than380clients from worldwide for GPS TrackerHardware/Firmware/Software customization since 2009.
Case 1: As per Chile BUS Group demand we customize VT600 car tracking GPS to load data to a server in every 1s.
Case 2: Customized VT900 VT200 L car tracking GPS to meet per Thailand government DLT project demand, use its RS232 Port to connect with Magnetic card reader to collect Thailand driver's license information then send it to government's server.
Case 3: Customized VT600 VT900 car tracking GPS to meet per Philippines government LTFRB project demand, let VT600 VT900 car tracking GPS send data to 2 servers at the same time, one server is client's own server use iStartek protocol format, another server is Philippines government server use customized protocol format.
Case 4: Customize car tracker GPS to send data via HTTPS as per our Spain client demand. The story between iStartek and clients is still updating, why not JOIN US?