Who is iStartek? Shenzhen iStartek Technology Co., Ltd. is a high-tech enterprise engaged in research, development, manufacturing, and sale of IoT products. such as 4g tracking device and 4g wireless router.
Since its inception in 2015, iStartek has established all-around strategic partnerships with a number of internationally renowned IT enterprises, such as Qualcomm, MTK and CCMIC, etc, with the capability of rapidly mastering and accessing global leading-edge technological resources to make technological breakthroughs and facilitate product innovations.
Currently, iStartek product mix covers IoT, IoH and IoV, including 2G/3G/4G/NB/LORA GPS positioning equipment and smart devices, 5G/4G routers (MiFi, industrial routing, CPE), 5G/4G modules, etc., which are widely adopted in areas such as industrial sector, household sector, vehicle, agriculture, monitoring, and positioning and data transportation. The provision of services and products integrating both hardware and software platforms, as well as customized specialty services is one of our major competitive edges. For more details visit www.iStartek.com.
Main key features of PT29 4g tracking device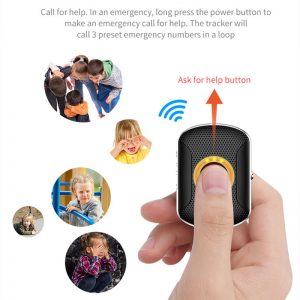 iStartek PT29 4GGPS Tracker can support 4G/3G/2G network, that means all 2G/3G and 4G sim card can work.

iStartek PT29 4G GPSTracker can support GPS+LBS+WIFI Positioning Allow the location to be pinpointed accurately and rapidly

IStartekPT29 4G GPS Tracker can support IP66 Water-resistant, No pressure wearing swimming and washing your hands

iStartek PT29 4G GPS Tracker can support 45 days standby time with

900mah high capacity Li-ion battery allowing sufficient power supply
iStartek PT29 4G GPS Tracker can support Smart Geo-fence which helps when the object is outside the range setting there will be automatic alarm.

iStartek PT29 4G tracking device can support WIFI Tracker and SW Update

iStartek PT29 4G tracking device can support SOS call & Voice monitor which can help in times of emergency.

iStartek PT29 4G GPS Tracker can support Two-way Audio With MIC and speaker connected, which helps in an easy way of communication between the speaker and the speaker and the listener.

iStartek PT29 4G GPS Tracker can support the Historical route which means that you can check the history of three months of your tracker.

iStartek PT29 4G GPS Tracker can support Inbuilt AccelerometerØ

iStartek PT29 4G GPS Tracker can support Tracking by SMS, APP, Web to report location in real-time through different interfaces.
Applications of iStartek GPS Trackers?
iStartek GPS Trackers can be used for the following:
Lone Worker (Field Worker's )

Pet ( Pet collar tracking)

Valuables( can be Placed in several personal suitcases illustration)
Most frequently asked questions:
What is the warranty of your products?
Ans: iStartek offers 1-3 years quality warranty
Do you offer free samples?
Ans: We offer samples and your sample' payment can be refunded upon your bulk order.
Do you do customization?
Ans: Yes, OEM and ODM projects are their specialty, iStartek R&D team got rich ODM experience for Government projects, such as NBTC, AIS140, LTFRB, etc
What is your MOQ?
Ans: We do not require an MOQ of 4g tracking device because we have regular stock.