What do you need to prepare to have a strong team? In addition to excellent drivers, you also need a powerful fleet GPS tracking device to help you better manage your fleet.
Transportation fleets generally have to walk in various places. If you leave the scope of your implementation, you can't know the information of the vehicle and the driver?
iStartek's VT200 series, fleet GPS tracking device can help you, not only can you customize the use of global roaming cards, The global roaming card supports various countries, the price is low, and the signal is strong.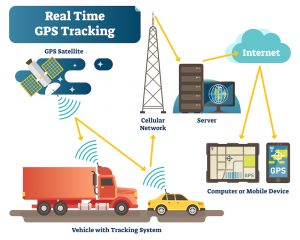 VT200 series also an IP65 waterproof multi-function built-in antenna device.
VT200 supports 9-100v and no longer restricts the use of vehicles, and is suitable for vehicles of any type. It can be used whether it is a racing team or a large truck that transports goods.
For relay racing teams, we recommend using the RFID function. Only authorized drivers can swipe the card to start the vehicle. Without an authorized card, even if the door can be opened, the vehicle cannot be opened with the vehicle key. By the way, the vehicle will be cut off if the vehicle is turned on without the authorization card, and the authorized card will be swiped. Only then can the vehicle be restarted, thereby greatly improving the safety of the vehicle.
An ultrasonic oil volume sensor can be installed, and the oil volume usage range can be tracked and checked in real-time on the istartek tracking platform.
The speaker can be connected, and the microphone can talk to the driver at any time to understand the driver's situation and avoid the driver's fatigue driving and dozing off.
There is also the upcoming camera function, which can automatically take pictures in the event of a traffic accident and can also customize the monitoring function to take pictures when following.
For refrigerator transportation vehicles that transport seafood or require insurance, we have a specific solution that can connect up to 8 temperature sensors at a time to check the temperature of the compartment in multiple directions to ensure the safety of the goods.
It can also be connected to the OBD reader to diagnose the body of the vehicle at any time, pay attention to the health of the vehicle all the time, and avoid unnecessary accidents.
If the theft is really unfortunate, you can remotely cut off the fuel and electricity through SMS or the tracking platform, provided that a relay needs to be connected.
For fleet use, drivers need to monitor their behavior.
iStartek's fleet GPS tracking device VT200 series is the most suitable product, what are you waiting for?
Contact us at iStartek to provide you with a full range of solutions. iStartek fleet GPS tracking device absolutely supports OEM and ODM customization. As long as you need it, iStartek is always there. Thanks for watching.