From July 12th to 14th, the Gurtam (specialized in Vehicle Tracking System)Partner Summit was held in Minsk, Belarus. The summit focused on industry trends and development opportunities in the field of mobile communications and the Internet of Things and attracted more than 70 well-known companies from around the world. Moved to communication (21.13 -3.43%, diagnostic stock) as a top 50 hardware supplier partner, was invited to attend this summit. At the meeting, the team gave a speech on the theme of "In-Vehicle Devices for the Insurance Telematics", focusing on the development of Insurance Telematics in the application field and passing one of the company's current product lines, namely UBI Auto Insurance. The equipment explained and shared the company's project cases in recent years. From the aspect of professional technology, it expounded how to realize the data records such as driving behavior and vehicle collision through equipment and provide technical support for the development of the vehicle network insurance business. At present, Shift has launched a number of special equipment for UBI auto insurance business. These products are easy to install, self-installing and other features, not only low installation costs but also real-time monitoring of vehicle dynamics, recording driving behavior, vehicle collision, and other data. Shiwei believes that the insurance communication technology application market has broad prospects for development. With our strong R&D capabilities, brand awareness and partnerships established around the world, the future will continue to expand into this field and enjoy the global market.
Gurtam Community
"It's more than simply a business project, it's a true Community. This is a basis and a core principle of our cooperation with partners. Gurtam Vehicle Tracking System team is committed to the individual approach to every single member of Wialon community. A deeper understanding of partners' business models allows us to create such a form of cooperation that allows both parties to achieve excellent results together!"
Aliaksandr Kuushynau,
Chief Wialon Officer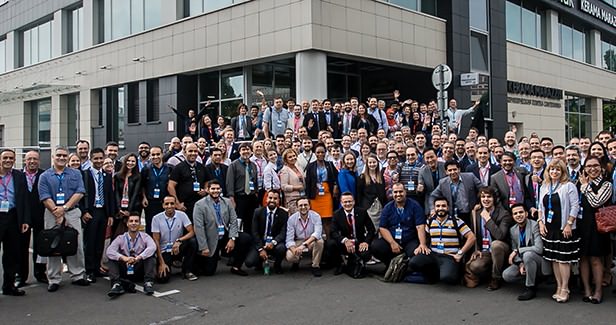 After more than 15 years in the Vehicle Tracking System market, we created a unique ground for communication and interaction between market players, from soft- and hardware manufacturers to Heads of transport enterprises. Our Community comprises hundreds of experts and market professionals from various countries worldwide ready to share their experience to solve any real-life business issue.
Advantages of Gurtam Vehicle Tracking System Community
Technical support
24/7 technical assistance

Tutorial seminars and webinars

Study and Certification

Forum to share the experience
Business development
Сlient base elaboration assistance

Joint participation in major projects

Consulting and sharing the experience

Doors Open days in Gurtam headquarters
Marketing support
Printed and digital marketing materials

Joint participation in industry events

Mutually beneficial PR events

Sharing information on news and market trends
130+ countries
Gurtam partners promote Wialon on every continent, except for Antartic.
1 500 000+ units
More than 1 500 000 units are currently connected to Wialon system.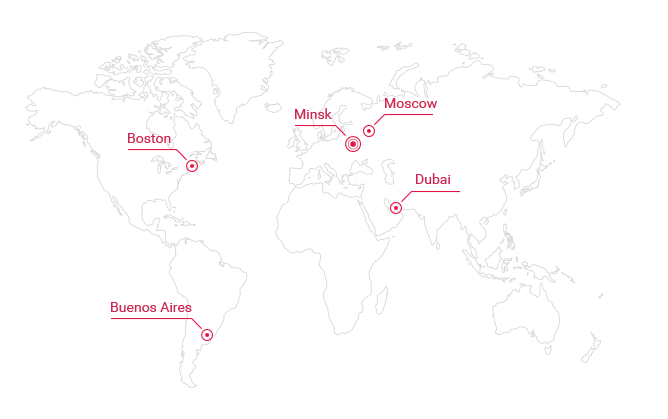 Gurtam offices
Gurtam team operates in Minsk (Belarus), Moscow (Russia), Boston (USA), Buenos Aires (Argentina) and Dubai (UAE).
Gurtam Vehicle Tracking System has grown into the industry leader with a wide network of channel partners worldwide: nowadays Wialon geography includes more than a hundred countries in all continents, except for Antarctica. Effective operation of GPS-integrators guarantees the everyday involvement of new users with dozens of units. Several Gurtam partners stay with us for more than 10 years and we make everything possible to sharpen their businesses. Gurtam success directly depends on our partners' success. That's the reason why we are committed to transparent and long-lasting partnership relations to achieve common results.