Now the lorry is one of our main logistics transportation modes. Many companies have their own truck fleets. If we want to better manage our fleet, we recommend our lorry tracking devices VT900 to you.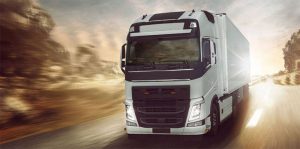 Firstly, we can monitor it from our platform and APP directly. We can monitor the status, balance fuel, EXT-power Voltage, ACC status, speed, alarm and so on. Please refer to demo for more details.
Here is our demo platform:
Demo Account: Account:demo, password:123456, Website: http://www.istartrack.com/.
Here is our APP:
"istartracker" for iPhone and we have special APK for android.
Secondly, we can control the lorry tracking system by APP, platform and SMS command. We have a lot of functions such as cut-off engine, real-time tracking, Geo-fence, RFID and so on. You can operate all of them by APP, platform and SMS command. It is very convenient for both of clients with experiences about GPS and novice customers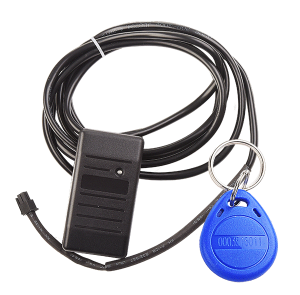 Here are some special functions of lorry tracking devices VT900:
Auto Log when no GPRS/WCDMA:
When there is no GPRS/WCDMA connection, the tracker can store all GPS information triggered by preset tracking interval, alarms, request, or button activation and send this information (FILO – First In, Last Out) to server by GPRS/WCDMA or preauthorized mobile phone by SMS when GPRS/WCDMA connection recovers.
The internal memory can store up to 1500 SMS and 4600 GPRS/WCDMA message.
Power Down:
This command puts the best GPS tracking devices in power down mode when it is inactive or immobile for a period of time. In Power Down mode, GPS stops working, GSM/WCDMA enters sleep mode and stops sending out messages.  The GPS tracking devices for automobiles remains in this mode until it is activated by the message, incoming calls, movement, or triggered by the button.
VT900 Work with RFID Reader:
Hardware :
 1. RS232 connect to RFID Reader
 2. Output 1 connect to relay to control vehicle petrol, Input 3 connect to car ignition. When ACC On, if there is no authorized card swipe, output 1 will be an auto trigger, the engine will be cut.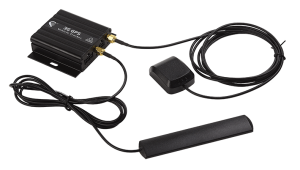 If you want to android APP or more details about lorry tracking devices VT900, please contact us. Email: [email protected]. WeChat/WhatsApp: +86 18680372944.