VT005 obdii GPS Tracker is an all-in-one intelligent terminal for wireless communication, GPS positioning, and OBD diagnosis. The terminal is plug and play, and you can install it yourself without a professional. Owners can easily apply location tracking, vehicle security, trip playback, car body check, and more. By real-time access to automotive ECU data, operating conditions, combined with original algorithms, you can accurately calculate driving habits (such as fuel consumption, rapid acceleration, rapid deceleration, sharp turns, etc.).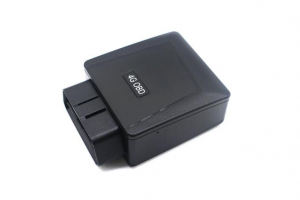 obdii GPS Tracker Application scenarios
Private car owner

Fleet management

Financial loan

Inventory management
obdii GPS Tracker Features
can be directly installed in most vehicle
Easy to install, plug and play, no need for a professional transformation
GPS, AGPS, LBS hybrid positioning, positioning quickly and accurately
Industrial-grade stable 4G communication solution
Ultra-low standby power consumption, intelligent monitoring of car battery power
Built-in battery, violent demolition alarm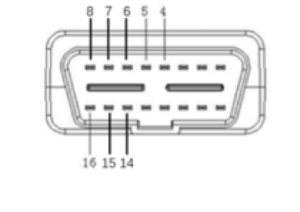 obdii GPS Tracker Functions:
Positioning & Tracking The terminal detects the car ignition ACC ON, starts continuous positioning, and uploads the position data every 15s.
When ACC OFF is detected and the position data is uploaded every 5 minutes (the last ACC ON GPS positioning data is retained). Sleep &wake-up Model When ACC OFF, the equipment can be configured to sleep (GSM standby disconnected network connection), wake up report position regularly.
LBS/GPS Positioning The device uses GPS positioning after power-on by default. If the GPS positioning is not successful, a group of base station data will be reported.
Read VIN Within 30 seconds after ACC ON, the device will actively read the vehicle identification number of the vehicle.
Read Diagnostic data After the vehicle is started, the vehicle engine speed, vehicle speed, battery voltage, throttle percentage, engine load, coolant temperature, intake airflow, intake air temperature, ignition advance angle, instantaneous fuel consumption, Average fuel consumption, current mileage, current fuel consumption, cumulative fuel consumption fault code, real-time data flow
Low power protection detects that the vehicle voltage is too low, it will automatically enter the network, low power mode, default 11v
SMS setting You can set the IP (or domain name), port number, APN, local number, working mode, etc.
Power cut alarm When the external power supply is cut off, the power cut alarm will be reported.
Low power alarm When the vehicle power supply is detected to below, an alarm will be reported. The default is 11V.
Vibration alarm ACC OFF status, when the vehicle vibration is detected, the vibration alarm will be reported.
Collision alarm When the vehicle has a crash
Speed alarm When the vehicle speeding, default 120km/h
Driving behavior monitoring  Statistical travel acceleration, rapid deceleration
iStartek 4G obdii GPS Tracker will be your best choice.