GPS tracking is to be used for tracking Vehicle, Animal or People. People use GPS trackers to locate their vehicle's locations or monitor their asset or route with GPS apps such as Google Maps. Wholesaling is the act of buying goods in bulk from a manufacturer at a discounted price and selling to a retailer for a higher price, for them to repackage and in turn resell in smaller quantities at an even higher price to consumers. What is a GPS Tracker:  Why iStartek is your best wholesale tracker supplier?
iStartek has been a manufacturer and supplier for 2G/3G and 4G wholesale GPS Tracker to different suppliers, retailers companies and government projects. The wholesale model soared in popularity with the onset of mass production and marketing techniques, beginning in the 19th century.
If you are a wholesalers you are probably looking for a good manufacturers who would get you wholesales gps tracker with good quality and performance. you  have to market and promote goods by yourself—a major inconvenience. Wholesale Products could sometimes be challenging when the quality is bad and are essentially middlemen in the supply chain. They buy from manufacturers in such large quantities that they get a significant discount, which they can then pass on to retailers.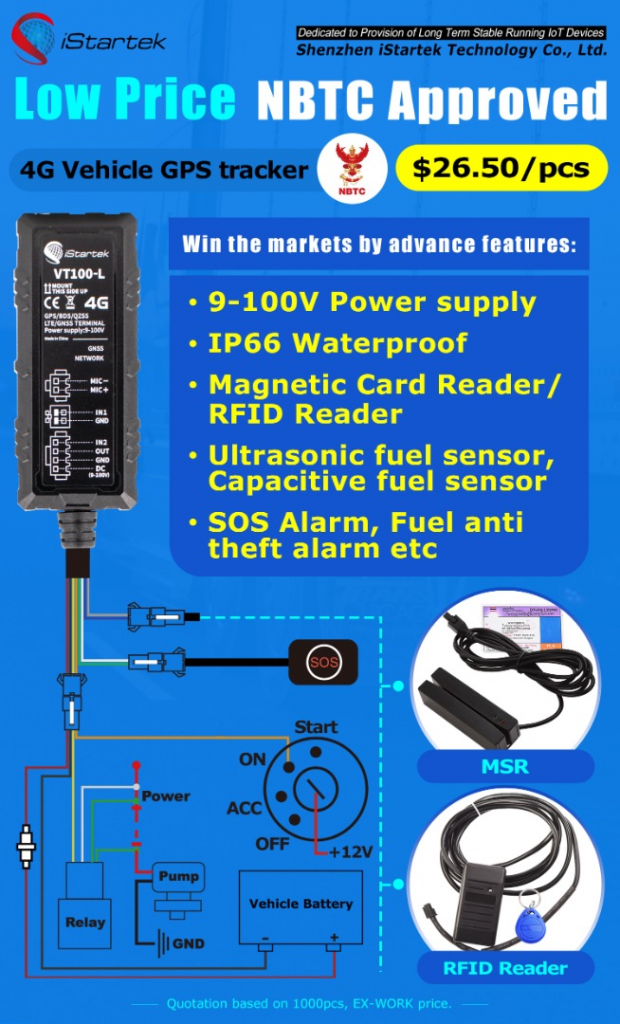 GPS is currently a worldwide radio-navigation system that depends on around twenty-four satellites 6 and their stations on the ground. The System gets its control from the US defense department as its development was for military operations only. Currently, there are many GPS services across the world since every civilian user is allowed the System without charges or restrictions.
How to find legitimate wholesale suppliers?
There are a lot of options out there, so here are a few things to bear in mind:
Quality. Some device have features on advertisements more than their true features in real life and this leads to low-quality products, so do your research before you're stuck with thousands of low-quality items.
Price. iStartek gives discount for more large quantity Take detailed notes on prices and remember: everything is negotiable. The more you buy, the larger the discount should be. If you can get a 10% discount, then you're in good company.
Complaints. iStartek provides the good after sales service for the clients If something goes wrong, they will help and support you to fix it in time. Customer service is a key part, so you'll only want to work with wholesalers who have a good reputation.
Support 2G 3G and 4G network²
Real-time tracking: Can see the tracking data in the real time
Track by time interval: You can set the interval for the tracker to send the tracking data.²
Track by distance: Can track by distance
Mileage report: Can check the mileage report on the tracking platform
External power failure alarm: It can send alarm when the power supply is not connected anymore.
SMS alarm: Can set number to receive sms alarm
SOS alarm: Can raise sos alarm in case of emergency
Low battery alarm: when battery is low it can give alarm
Engine and door status change alarm: Can be able to check the remaining engine and if the door is open or close
Support dual servers: Can support two servers at the same time to receive tracking data²
Geo-fence alarm: You may set Geo-fence to monitor th car in a certain spot and when it goes out of the circle the alarm will be triggered
Over-Speeding alarm: Able to monitor the speed while driving²
GPS signal loss alarm: Can know if the Gps signal is lost

Harsh acceleration alarm²

Harsh deceleration alarm²

Harsh turning alarm
Above list of Some iStartek wholesale Tracker GPS functions for fleet management.