A LTE wifi router is a device that communicates between the internet and the devices in your home or office, warehouse , machine in public area that connect to the internet. For the 4G WiFi router, it can transfer the sim card data to traffic between the devices and the internet.
One classic home has a range of devices that need connect to internet — personal computers, tablets, smartphones,smart TVs, etc. Based on the router function, these devices can work with a network. The compact Lte router directs incoming and outgoing internet traffic on that network in most efficient way. Same in office or warehouse, it can always monitor things by the portable 4g wifi router.
Why the portable 4g router is necessary :
If you travel a lot and need to be able to access the internet on your laptop without having to rely on free Wi-Fi from supermarket or lounges or restaurant.
Also , if you like to work in locations that don't have reliable internet access, such as coffee shops or work spaces, you could save yourself time, by always having access to the internet via a Lte wifi router.
If you can't get fibre broadband at home and you're only able to get WAN broadband to your property, you'll find yourself limited to broadband speeds of 5Mbps or lower. However, if you have a strong 4G signal, mobile broadband is a great alternative and could even give you access to faster speeds for less.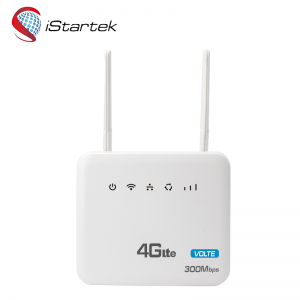 We are glad to introduce our 4G wifi router to you:
WR11S Router
》300Mbps Indoor CPE
》ZX297520V3E
》4G to WiFi, 4G to Lan
》Support WAN/LAN
》DL 150Mbps, UL 50Mbps
》Support IPV4, IPV6
》2.4G, WI-FI Rate: 300Mbps
》Maximum access 32+1 devices
》Support traffic management
》Support TR069 PROTOCOL
》Support WAN remote access
》SSID broadcast function, support hidden WIFI
》Support WPS, VPN, port mapping, watchdog
》Support lock frequency band
》SMA detachable antenna, can be connected to outdoor 4G antenna
The interface is as follows: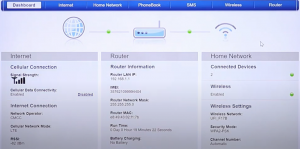 There are many features we don't explain in above, if you want to know more about our 4g wifi router , welcome to contact us now. Who we are? iStartek is factory that manage IoT, IoH and IoV, including 2G/3G/4G/NB/LORA GPS positioning equipment and smart devices, 4G routers (MiFi, industrial routing, CPE), 4G modules, etc., Our Sales Team: Consists of 8 technical sales representatives with more than 3 years' experience in offering multi-language pre-sales/after-sales services. Quality Control: 12 times of quality inspections, 36-hour aging testing, tracker qualified rate at a high level of 99.5%, and maximum trouble-free operation time of 43,800 hours. Fast Services: 2-day quick sample delivery, 6-hour fast technical response, real-time update of ordering progress, 36-month warranty, video instruction for fast device configuration and installation. We look forward to joining hands with more business partners to establish long-term relationships, achieve win-win results and build a fruitful future.