MC119 RJ11 4G LTE WiFi Router will also be able to connect to other WIFI devices while launching WIFI, such as monitoring camera, computer, and cash devices. Such as WIFI Hotspot in the Office, Home Gateway and Voice Calls, Outdoor Network Connection, Monitor and Other WIFI Devices, Areas without Wired Network Access and Party Outside.
 

iStartek Wireless Router MC119 with RJ11 Port
4G Home Wifi Router (CPE)

iStartack MC119 RJ11 4G LTE WiFi Router is for indoor use only and multiple devices like computer, landline phone, or external storage device can be connected to the router to access the Internet, make telephone calls, files sharing, and more.
WHY CHOOSE OUR MC119 RJ11 4G LTE WiFi Router?
1. Support 2G/3G/4G network, LTE bands can be customized.
2. Qualcomm MDM9207+QCA6174 chipset.
3. Support VoLTE/VOIP/CS Domain voice with RJ11 port.
4. 4X 10/100/1000Base Ethernet port.
5. Support IEEE 802.11 a/b/g/n/ac standard ,WiFi rate up to 750Mbps.
6. Support web management.
7. Support network data traffic statistics.
8. Support more than 32 WIFI devices online simultaneously.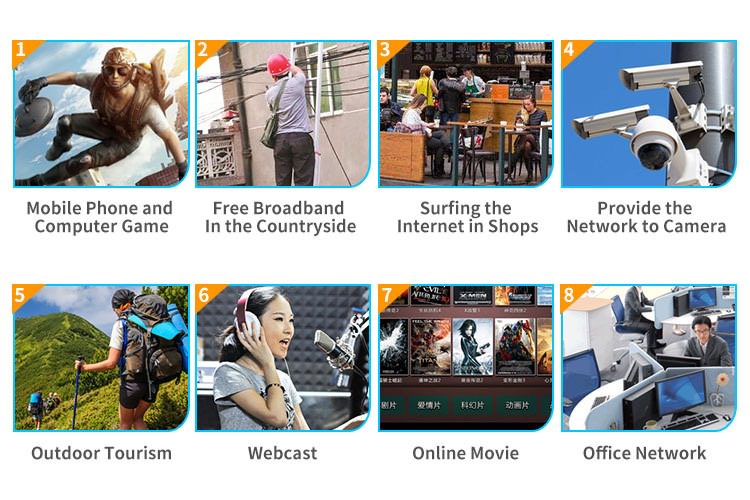 Technical
Specifications

4G Platform

Qualcomm MDM9207 rj11 4g lte wifi router

Modem

LTE-FDD/TDD-LTE/WCDMA

LTE

 FDD: B1/B3/B5/B7/B8/B28

TDD: B40

Other frequencies need to be customized

3G/2G

WCDMA: B1/B5/B8

GSM: B2/B3/B5/B8

Rate level

CAT4  DL:150Mbps / UL:50Mbps

Transmitting power

23dBm

Antenna

External antenna and internal antenna, Gain>3db

WIFI

WIFI Band

2.4/5GHz,802.11a/b/g/n/ac

WIFI Rate

Highest rate 750Mbps

WIFI Standard

IEEE 802.11a/b/g/n/ac

Number of linking users

Maximum 32 users connected

Network Features

Networking protocols

PPTP,L2TP,IPSec,PPPoE,DHCP,Client/Server,NAPT,NTP

High-speed router

Built-in DHCP Server, DNS Client, support NAT

Dialing function

Manual dialing, auto dialing, PPPoE dialing.

SIM card Features

2FF SIM card

support SIM/USIM/UIM, standard 6 PIN SIM card interface,

support 3V SIM card and 1.8V SIM card; internal

push-push SIM slot

Management

Support

Web-smart/Centralized network management/TR069/Remote Upgrade/IPv4/IPv6/SIM Lock/DOS Attack/DMZ

 

WAN Fallback to ETH

Manually

Security

Security Features

Support port filtering, IP filtering, MAC filtering, URL filtering, WiFi Black/White list

Hardware

LAN/WAN

4 10/100/1000Base automatic adaptive port

FXS

RJ-11×2  by paralleling

PSU

DC2.0  12V @ 1000mA,

power

<12W

light

power,Signal,WiFi,WAN/LAN,Internet

ESD

ESD protection circuit; Contact±8KV, Air±10KV

Physical Characteristics

Working temperature

-10~65℃

Stock  temperature

-20~85℃

humidity

≤95%
SELLING POINTS of 

MC119 RJ11 4G LTE WiFi Router
Solve the practical problems and bring more internet enjoyment
1. Internet quick connection with the SIM card inserted and 4G signal can be converted into both Ethernet and Wi-Fi which provide a high quality of data service and voice service (CS/VOIP/VOLTE)
2. The high speed of 4G download up to 150Mbps which provide fluent video and games
3. Dual Wi-Fi frequency that 5G is suitable for videos and games and 2.4G is suitable for surfing the internet, which is more flexible.
4. Wi-Fi connection with maximum up to 32 users and high coverage (up to 300m) which persistent stable signal
5. Security protection: change the password & blacklist functions & kick out function
6. It can connect the external power supply with USB which is more convenient for bringing outside(need voltage converter line)
7. Provide the best service for the high demand: two backup external 4G and two backup external Wi-Fi antenna interfaces which can enhance the signal strength greatly.
CE                 RoHS                ISO9001              Patent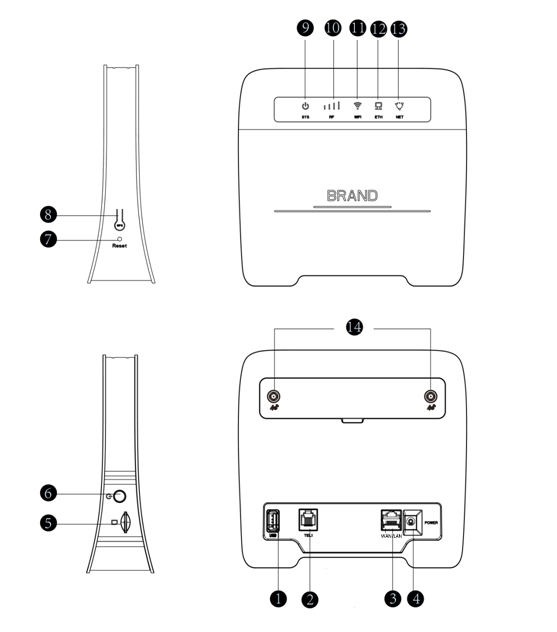 Appearance:LED & Key & Interface
| | | | |
| --- | --- | --- | --- |
| 1 | USB ports | 8 | WPS button |
| 2 | TEL ports | 9 | SYS indicator |
| 3 | WAN/LAN port | 10 | RF indicator |
| 4 | Power Input | 11 | WiFi indicator |
| 5 | Standard SIM card slot | 12 | ETH indicator |
| 6 | Power button | 13 | NET indicator |
| 7 | Reset button | 14 | 4G external antenna ports |
| | |
| --- | --- |
| Main Capacity | Total Revenue (%) |
| Southeast Asia | 50.00% |
| Mid East | 20.00% |
| South America | 10.00% |
| Africa | 5.00% |
| North America | 5.00% |
| Western Europe | 3.00% |
| Southern Europe | 2.00% |
| Eastern Asia | 2.00% |
| South Asia | 1.00% |
| Eastern Europe | 1.00% |
| Central America | 1.00% |
Startrack Technology Co., Ltd is a quality manufacturer with 10 years of industry experience.
We dedicated to providing customized service and integrated solutions for:
GPS Tracking Solution—GPS Vehicle Tracker, GPS Personal Tracker, GPS Pet Tracker, and GPS Tracking System
M2M— Smart PDA with RFID Reader, Scanner
ICT—3G.4G MC119 RJ11 4G LTE WiFi Router/Modem
With the comprehensive product ranges, we are confident to support our partner to increase market shares quickly.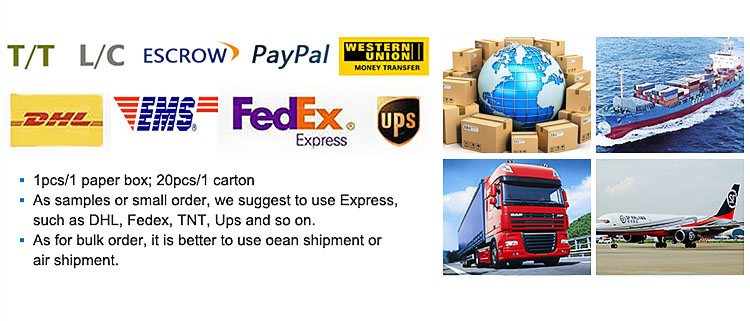 1. How to restore factory settings?
When the MC119 RJ11 4G LTE WiFi Router is power on, click the reset button for approximately 3 seconds using a pointed object until the indicator
starts to blink. Restoring factory settings will clear all customized settings.
2. How can I connect to the router by Wi-Fi Protected Setup(WPS) function?
1. Ensure that WiFi is enabled on the client. 
2. Press the WPS button on the router to set up a WPS connection
3. How to deal with the contents displayed issue of the WebUI?
Manually clear your browser's cache (for example, open your browser and choose Internet Options > General > 
Browsing history > Delete.) and re-launch the WebUI page.
4. Why the router does not work after I have finished configuring?
1. Ensure that you have a working standard Sim card inserted properly.
2. Move the router to an open space free from obstructions and make sure there are available mobile networks.
3. If the problem persists, please contact your network service provider.
5. Why the Internet status indicator is persisting on, but the WiFi indicator is off?
Your mobile network may have a poor signal. Try to move the router to a place with better reception. An External 
an outside antenna may be required to increase the network signal strength.
6. Why can't I access the router's WebUI?
1. Ensure that your computer is connected to the router through WiFi or the Ethernet cable.
2. Ensure that your computer is set to obtain an IP address and DNS server address automatically.
3. Restart your browser or try using another browser. 
4. If the problem persists, restore the router to factory settings and try to access WebUI again.