Recently many clients looking for Wireless tracker, and wanted to know the details, such as how long is the portable tracker working time? What is the size of the Wireless tracker? Whats the wireless tracker application etc. Don't worry, this article will show you all details about iStartek Wireless tracker PT55.
What is the size of the wireless tracker?
portable GPS Tracker PT55 has a very small size, its 83*26*39mm, so you can hide it in any place you want. Also, it has built-in strong magnet, you can attach it to Iron for an easy install.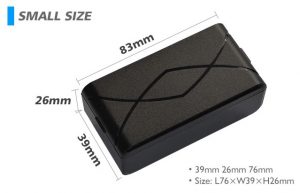 What about the inside components of the wireless tracking device?
Wireless GPS tracking device PT55 has advanced PCB design with built-in quality Antennas, Polymer battery with strict testing of battery protection board, battery capacity and packing from exploding, more safe!
How long is the wireless tracker working time?
Wireless tracking device PT55 has built in 5000mah battery, which can last for around 3years, its ideal for container tracking, and other items which can not give power supply to the tracker.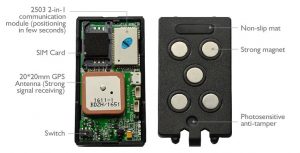 How is the wireless tracking device working?
PT55 has 4 working mode, alarm mode, week mode, timer mode, and message/serial port set up.
Alarm mode: Can set wake-up time 4times each day, can wake-up automatically in the set time and after sending the date then go into sleeping mode.
Week Mode: Can set a time point and one day or several days in one week to send data.
Timer Mode: Send the date at one fixed time and set the location data in the setting time.
Message/serial Port set up: Can set up and port, an equipment number, correct time, alarm mode, timer mode, week mode.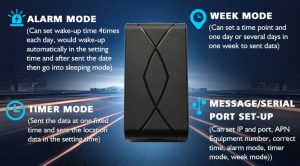 What is the advantage of your GPS tracker PT55?
Comparing with other longtime standby trackers, the iStartek portable tracker PT55 has 2 special functions: Tamper alarm and Anti-fake-LBS location function.
Tamper alarm: When the equipment detected the light turn to bright, the equipment will send an alarm message to the platform.
Anti-fake-LBS location: Then the device will refuse to connect to the fake-LBS locate when detected.
And how to track?
We can check the portable GPS tracker PT55 location via web-based tracking platform, mobile app, and SMS reply, it's very easy and convenient.
After reading the above article if you still have a query for iStartek wireless tracker, please message us freely.