What is OBD 4g locator GPS?
Let Nube from iStartek give you the answer.
Have you heard about the OBD interface, but I don't know what the OBD interface is and what it can do. I can only see that the technician will check it when I go to the 4S shop for maintenance. A dedicated computer tester is connected to this unclear socket, and then the fault code of the vehicle is cleared, and the throttle valve after cleaning will no longer report an error. In fact, this interface is not as mysterious as you think, and for car owners, learning to use the OBD interface can make you a car master too!
OBD is an abbreviation of a proper noun, its full name is On-Board diagnostics.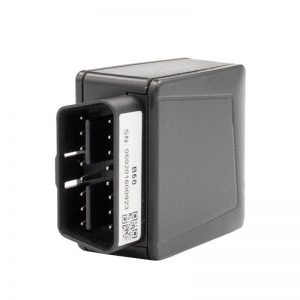 This system can monitor the working conditions of the engine electronic control system and other functional modules of the vehicle in real-time during the operation of the vehicle. If abnormal working conditions are found, the specific fault will be determined according to a specific algorithm, and the diagnostic fault code (DTC, Diagnostic Trouble Codes) is stored in the memory in the system. The useful information obtained after the system self-diagnosis can provide assistance for the repair and maintenance of the vehicle. The maintenance personnel can use the original equipment of the car to read the fault code so that the fault can be quickly located, so as to facilitate the repair of the vehicle and reduce the manual diagnosis. time.
In short, what does OBD 2 do?
iStartek VT005 OBD 2, the tracker integrates 4G communication module, high-precision GPS module and OBD diagnostic module, built-in acceleration sensor, is wireless communication, GPS positioning vehicle security intelligent terminal. OBD 2 is a 4G GPS locator + diagnostic device that complies with international standards for cars. The terminal is plug-and-play, and it can be installed by itself without the need for professionals. With a dedicated positioning service platform, it can be applied to functions such as positioning tracking, vehicle anti-theft, itinerary playback, vehicle diagnosis, and driving behavior monitoring.
OBD 2: 4g locator GPS, easy to install, can locate in real-time, and diagnose the working conditions of the car. It is like bringing a doctor to follow you all the time, and feedback to the platform as soon as you find a problem, so as to avoid accidents, it is safe and convenient.
If you use OBD in conjunction with our iStartek's new product VT200, your vehicle will drive more worry-free and assured.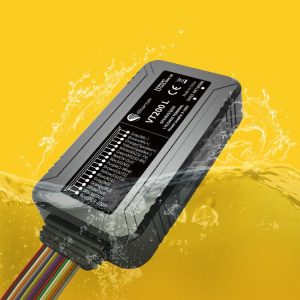 VT200-L is a 4G GPS tracker.
》Support 4G/3G/2G network
》GPS +GLONASS +BD2
》3IN + 2OUT+1AD+1RS232+1- Wire
》IP65 Waterproof, support FOTA
》9-100V Power Supply
》Support Two-way Audio (Optional)
》Support Listen-in (Optional)
》Remote cut-off (petrol/power)
》Support RFID and OBD II Reader
》Temperature/Fuel Monitoring
》Driver Behavior Monitoring
》500mah battery with 6H standby
》Maximum 4IN or 2AD configurable
It is so powerful, why not choose it?
Founded in 2015, iStartek is a high-tech enterprise dedicated to the research, development, manufacturing, and sales of IoT wireless communication terminal products, such as 4g locator GPS. Follow us iStartek and tell you more tips.