With the development of technology, tracking your car's location has never been easier. Using GPS technology, affordable trackers are available in today's market, allowing you to know where your car is at all times. In addition, many of these OBD GPS Tracker have additional features that can monitor driving habits.
If you are trying to find better security for your vehicle, and you want the capability to track your vehicle, choosing an OBD GPS tracking device is an excellent idea.
OBD II GPS Tracker integrates a 4G communication module, high-precision GPS module, and OBD diagnosis. With a built-in acceleration sensor, it is a vehicle security intelligent terminal with wireless communication and GPS positioning. It is a plug-and-play OBD GPS Tracker, no need for professionals to realize self-installation. With a dedicated positioning service platform, car owners can easily apply functions such as location tracking, vehicle anti-theft, playback, vehicle diagnosis, and driving behavior monitoring.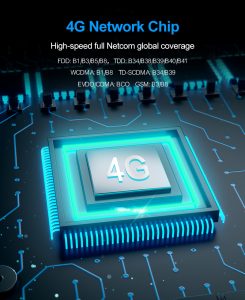 A lot of people worry about the complexity of installing tracking devices. Fortunately, With the OBD tracker, it's just a matter of plugging it into the port. You will not need to have any special tools or knowledge to connect the device to the port. Once you have it plugged into the OBD-II port, you will then connect it to your phone, so you can receive information and alerts, as well as track your vehicle.
One of the other big benefits of using OBD tracker GPS devices is that you don't have to worry about charging them. They are already connected to the vehicle, which means they will be pulling power from the battery.
Using a high-quality OBD GPS tracking device can also help improve driving. Devices like the VT005 OBD GPS Tracker of iStartek can track and provide notifications of emergency braking, acceleration, speed, and so on. This is a benefit for those who want to track their own driving or the behavior of teenage drivers. It can also provide fleet managers with more information about the driver's condition.
The benefit for the fleet manager is the ability to know the position of the vehicle at any given time. For example, if your employees are late, you can make it easier for customers or clients to know when they are supposed to arrive.
Here I summarize the benefits of our VT005 OBD Tracker:
Advantages:
》Trip statistics
》Plug and play
》GPS Tracking
》Driving data
》Vehicle diagnosis
》Driving behavior
》Anti-theft alarm
》Low power protection
》Fault read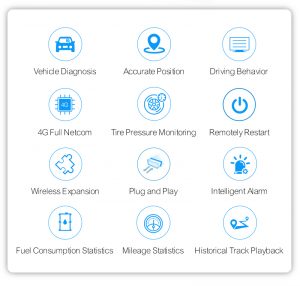 If you would like to know more details about VT005 OBD GPS Tracker, please do not hesitate to contact us!