A dongle is a small piece of computer hardware that connects to a port on another device to provide a 4G LTE dongle with additional functionality or enable a pass-through to such a device that adds functionality. You can plug a 4G LTE dongle into your computer or laptop. It connects to the internet in the same way your smartphone does, via 3G, 4G networks. You simply plug it in and you're good to go.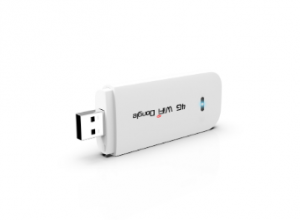 Why the portable 4g dongle is necessary :
If you travel a lot and need to be able to access the internet on your laptop without having to rely on free Wi-Fi from supermarkets or lounges or restaurants.
Also, if you like to work in locations that don't have reliable internet access, such as coffee shops or workspaces, you could save yourself time, effort, and money by always having access to the internet via a mobile internet dongle.
If you can't get fiber broadband at home and you're only able to get WAN broadband to your property, you'll find yourself limited to broadband speeds of 11Mbps or lower. However, if you have a strong  4G signal, mobile broadband is a great alternative and could even give you access to faster speeds for less.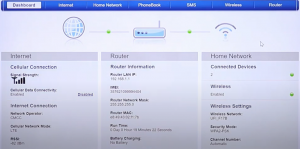 We are glad to introduce our 4g LTE dongle to you:
UF232 UFI
》Portable UFI, plug, and play
》Power supply by computer USB/Charging plug/power bank etc.
》No need to install the driver
》150M high-speed Internet
》Support 10 connections
》Support WPA/WPA2 WIFI encryption
》Management page  》WPS
The interface is as follows:
There are many features we don't explain above if you want to know more about our 4g LTE dongle, welcome to contact us now. Who we are? iStartek is the factory that manages IoT, IoH, and IoV, including 2G/3G/4G/NB/LORA GPS positioning equipment and smart devices, 4G/5G routers (MiFi, industrial routing, CPE), 5G/4G modules, etc., Obtained type approval certificate, and passed CCC, CE, and ISO9001 certifications. With quality being its top priority, iStartek targets to offer IoT equipment with stable and enduring performances. Our Sales Team: Consists of 8 technical sales representatives with more than 3 years experience in offering multi-language pre-sales/after-sales services. Our Production Capability: 2 high-speed SMT lines and 4 experienced assembly lines ensuring monthly production of 40,000 pcs of quality trackers. Our Quality Control: 12 times of quality inspections, 36-hour aging testing, tracker qualified rate at a high level of 99.5%, and maximum trouble-free operation time of 43,800 hours. Our Services: 2-day quick sample delivery, 6-hour fast technical response, real-time update of ordering progress, 36-month warranty, video instruction for fast device configuration and installation. We look forward to joining hands with more business partners to establish long-term relationships, achieve win-win results and build a fruitful future.