What groups are personal GPS trackers for? Individuals, as the name suggests, are groups with life, such as people and pets.
But it's also good for keeping track of personal possessions, such as your safe, luggage, and other items that are meaningful to you.
Let's introduce our PT29, a 4G personal GPS trackers: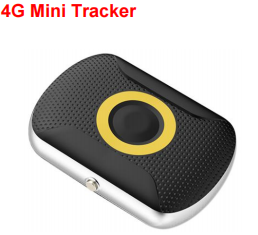 》Support 4G network
》Two-way audio
》SOS Button
》45days standby
》BLE Tracker and SW update
》Geo-fence
》IP67 waterproof
》Inbuilt accelerometer
》Inbuilt 650mah battery
》57*41*18mm, 49g
When you need to use it for your beloved pet, you can choose a collar and silicone case. For personal use, when confronted with danger, the SOS button in the middle will light up, scare away bad guys, and let people nearby find you faster.
However, many partners want a multi-functional use of a device, with a product to develop a variety of markets. This is undoubtedly a very good idea, but since you can categorize things, there is a reason for categorization, so you can't make comparability.
There is no comparison between a person and a car. The speed of a person in the process of traveling is difficult to be consistent with the speed of a vehicle. The equipment used by a vehicle is also more diversified and multi-functional than that used by individuals. Therefore, the design also needs to be developed according to the actual objects. A personal GPS tracker can perform a positioning function, which is to adjust the positioning time interval according to the investigated walking speed of the person. The driving speed of the vehicle is at least 20km/h, and the positioning time interval according to the person traveling speed is inaccurate. Personal GPS trackers also have relatively low battery capacity, which is not sufficient for vehicle positioning.
The bottom line is that personal GPS trackers do not meet vehicle tracking requirements.
I recommend iStartek VT200-L, 4G equipment compatible with 3G,2G network: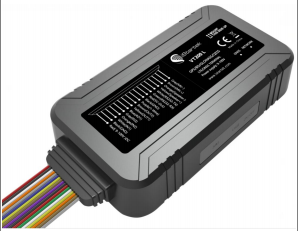 VT200-L supports the following functions:
》Support 4G/3G/2G network
》GPS +GLONASS +BD2
》3IN + 2OUT+1AD+1RS232+1- Wire
》IP65 Waterproof, support FOTA
》9-100V Power Supply
》Support Two-way Audio (Optional)
》Support Listen-in (Optional)
》Remote cut-off (petrol/power)
》Support RFID and OBD II Reader
》Temperature/Fuel Monitoring
》Driver Behavior Monitoring
》500mah battery with 6H standby
》Maximum 4IN or 2AD configurable
iStartek also has the flexibility to customize software/hardware functions according to your needs, supporting OEM, ODM. The VT200-L comes with a 3-year warranty and a 1-year battery warranty.
All 4G devices, whether personal GPS trackers or vehicle trackers, need to be matched with the appropriate module for the local network frequency band in order to use the local SIM card. Please feel free to contact the iStartek team if you need anything.