iStartek has been manufacturing 4G/3G/2G GPS Tracking Device LTE since 2015, which makes it 7 years in this industry, most of the requirememnts for GPS Tracking devices are LTE but what does lte stand for .lte literally means Long-Term Evolution in technology world.
The network Allows the tracker to locate and track the whereabouts of your
vehicle in real time via the 4g/3g/2g lte on a computer, Smartphone or Tablet. PT60 iStartek GPS Tracker supports LTE network and 4G as well which makes it easier to use in different countries.
By just inserting your 4G Sim card into PT60 GPS Tracker and do some configurations such as setting working mode as per your wish and adding it to tracking paltform(istrack care )which shows the location on Google Maps. It can also send SMS longitude and latitude coordinates to your mobile phones, as well as alerts when the vehicle exits a pee-determined area or when the integrated light sensor has been triggered.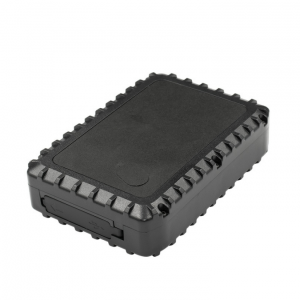 PT60 4G GPS Tracker Comes with Tracking platform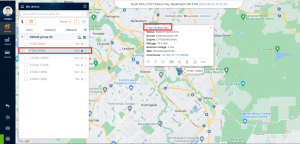 Easier for you to track your vehicle in real time and be able to see the tracking report of the trip and driving behaviors at your convenient time. You will be able to get admin account and create sub-account to control your clients. iStartek provides yearly and Lifetime and you can be able to control your client subscription and make money out of tracking platform as well.
PT60 BENEFIT ADVANTANGES
    1. Smart Working Mode
The device enters intelligent working mode according to user-defined "wake-up time "," vibration interval wake-up time" and "static interval wake-up time "[ note: vibration interval wake-up time must not be less than 10 minutes, otherwise once vibration is detected, The product will be activated immediately and will not be activated at the set vibration interval wake-up time]. Example: the working time after awakening is set to 3 minutes; the wake-up time of vibration interval is set to 30 minutes; the wake-up time of static interval is set to 120 minutes. According to the above parameter settings: the terminal continues to work for 3 minutes, the location of the report according to the set time interval upload data. After 3 minutes of dormancy, the terminal uploads data at 120 minutes interval. Then work for 3 minutes and go to sleep. Follow this cycle. However, in the case of dormancy, if there is vibration, the interval between terminal activation and uploading data is changed to 30 minutes of vibration dormancy, then working for 3 minutes, and then entering dormancy. Follow this cycle.The default is intelligent working mode.
    2. Hourly working mode
The device according to the user-defined specific time node, to activate the work, the time node can set up a maximum of 24. Example: the working time after wake-up is set to 3 minutes; the time point of wake-up is set to :09:00(GMT+0); the device will wake up at 9 o'clock and work for 3 minutes before going to sleep.
    3. Interval Wake-up Mode
The device enters the working and dormant state according to the user-defined working time and sleep time. In this mode of sleep, sleep is not activated according to movement or vibration. For example: the working time after wake-up is set to 3 minutes; the timing sleep time is set to 30 minutes; the device automatically wakes up after 30 minutes of sleep for 3 minutes and then sleeps for 30 minutes.
   4. Drop alarm
After the equipment falls, the light sensor induces the light to produce the alarm.
  5. Real-time mode of operation
The GPS Tracking Device LTE device uploads data at user-defined intervals, and the device does not actively enter a dormant state. For this mode, only when the device battery is below 3.3 V will it go dormant. Example: timing upload interval set to 60 seconds, device timing by 60 seconds upload location data, the device will not sleep.