Background from internet: India government taking consciousness of the unfortunate incident which took place in December 2012, formed a three-member committee headed by former Chief Justice of India, JS Verma, to suggest amendments to criminal law. The committee along with its recommendations which it submitted in January 2013, suggested use of safety measure in buses for passenger safety. In the following budget session in February 2013, the Government of India created a non-lapsable fund of Rs. 1000(INR 10 Billion) core for implementation of initiatives aimed at enhancing the safety and security for women in the India country. AIS 140 Tracker will be needy under this background India Government also started exploring technological solution to enhance passenger safety in public transport.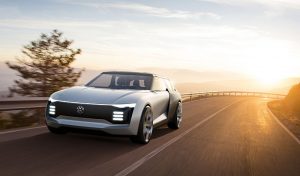 From now on, AIS-140 is being implemented across India for all public transport vehicles, starting 1st April 2019. Broadly AIS 140 defines the Safety and Security feature requirement for all public transport vehicles. It defines that all such vehicles must be fitted with AIS 140 Tracker specifically for Vehicle Location Tracking and with the function of a mandatory Emergency Button also known as a panic button or SOS button. When it comes to implementation, and given that AIS-140 is enforced properly, it can completely revolutionize Indian transport, especially in terms of overall safety. In a country like India where women safety, in particular, is such a big issue in certain states, the technology can help in ensuring that everyone on the road feels absolutely secure. As per the Ministry of Road Transport and Highways (MoRTH), all passenger transport vehicles including taxis and buses are to be mandatorily equipped with AIS 140 Tracker devices starting 1st April 2019.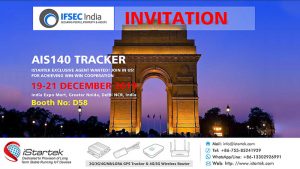 The Ministry of Surface Transport, Government of India had initially stipulated that the public transport system needs to be streamlined and mandated Vehicle Tracking, deployment of Panic buttons and increased surveillance. These standards were supposed to go live on Apr 1, 2018, and have now been pushed to Apr 1, 2019. In this case, that means a GPS tracking system for cars is very essential for safe transport.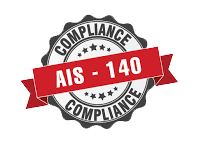 Exhibition Address: India Expo Mart, Greater Noida, Delhi NCR, India
Booth Number: D58
Date: 19th-21th December 2019
Warmly welcome to visit us!
We could provide you good and high-quality AIS 140 Tracker for cars with a complete tracking system for cars. May there will have different AIS 140 items such as vehicle tracker, personal tracker, mini GPS tracking chip cars, etc. iStartek will launch AIS140 item on 19-21 December in the IFSEC Exhibition.