Hello Everyone! You are welcome to iStartek family. This Matthew working as an account manager at iStartek we are the manufacturer of 2G 3G 4G Device GPS Tracker and 4G Wireless routers since 2015. We are based in Shenzhen, China
Today we gonna show you how to do the testing of our iStartek fuel sensor and VT100 GPS Tracker at your office before you make an actual installation in your vehicle
STEP ONE is about Tools preparation:
We need 1 Laptop, 1USB Cable for online configurations, 1 Power supply (12v or 24v).
VT100 or VT100-L GPS Tracker
Ultrasonic fuel level sensor, Coupling agent.
One bottle of water or any other suitable container with a flat cover.
And one Mobile phone with UL212 Fuel App.
STEP TWO IS ABOUT CLEANING AND APPLYING THE COUPLING AGENT
First Clean the probe very well, clean the top of the bottle of water and then apply COUPLING AGENT. 
STEP THREE IS ABOUT WIRES CONNECTION with iStartek GPS Tracker 
Connect GREEN wire from the fuel Sensor to the ORANGE wire from GPS Tracker
Connect the  BLACK wire from the fuel Sensor to the BLACK wire of the GPS Tracker
Connect THE RED wire from fuel Sensor to RED wire of Device GPS Tracker.
And Connect BLACK and RED wire FROM Power Supply to the BLACK and RED wire from both fuel sensor and GPS Tracker.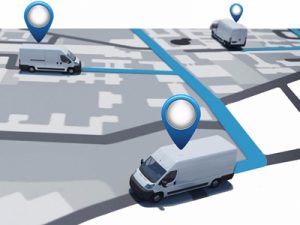 After powering on the device, the PROBE will have a red light flashing and Note that the Fuel sensor Green wire cannot be connected to 12v or 24v, otherwise it will burn the device.
STEP FOUR IS ABOUT CHECKING THE LED LIGHT OF THE PROBE
Once You take the bottle and place it over the probe, you wait a moment to get a signal, and then you can check if the led light is green, When it is green, it means that the signal strength is ok.
Step Five IS ABOUT PARAMETER EDITOR CONFIGURATIONS
After you do the connections, Connect the tracker to the laptop via USB Cable,
Open Parameter editor chooses the right Com Port, Click Open, it will show connected at your left side downwards, Click GPRS, Click read.
You can set APN, IP/PORT, Enable GPRS Mode as TCP and set Time Interval, then Click write.
Click Interface and set INPUT mode
We can set Input1 or Input2 as Analog input),
If we are using input 1 which is the White wire of Tracker connected to the green wire of the fuel sensor, we could set input1 as AD input, and if we are using input2 which is Orange wire from Tracker connected to the green wire of the fuel sensor, we could set input2 as AD input.
Since we are using Orange wire connected to the green wire of the fuel sensor, we will have to set Input2 as AD input,
For Tank: Name you could name as you want, and for sensor type, you have to choose (Ultrasonic(250cm), and for Source, you have to choose(AD2), and Click write.
Go back to Info and click write all and close.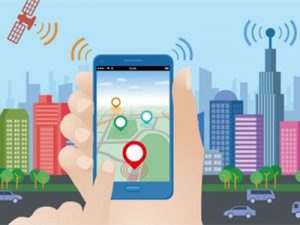 Step SIX IS ABOUT CHECKING CONTROL
After configurations, you need to open Comtool, check if the tracker is able to read the ultrasonic sensor data.
Open Comtool, Choose the right Com Port, Choose(115200), and Select (Hex to ASCII) and click open and it will start reading data from GPS Tracker. Close and check the data
This is sending GPRS data, you can see this is AD1 and this is AD2, if you look at the protocols(iStartek protocols) you will find out AD1 and AD2.
We connected our fuel sensor on AD2 meaning that this is AD2 data, here in Comtool we can find it 0021, if you check iStartek protocols, you could find out how to do calculations to get the height of the remaining fuel volume and also the remaining fuel in Liters.
Thank you so much
THE LAST STEP IS ABOUT CHECKING THE SIGNAL STRENGTH DATA THROUGH OUR MOBILE APP.
You login into the mobile app UL212 FUEL, and Search for the device, this is L212 Fuel and click connect, when is connected, you go back and the data details will be displayed.
And once you notice that real time height is equal to smooth height or nearly the same, and also you check if the signal strength must be greater than 60 then, it means that our ultrasonic fuel sensor signal strength is ok for installation. Thank you so much. It was our pleasure to have you today, for Device GPS Tracker more information you may visit our official website: www.istartek.com, thank you for watching, see you next time.