A GPS tracker is a device used to remotely monitor the location of something or someone. The GPS Tracker for personal car device sends data to a GPS satellite and then forwards the information to an app connected to the device owner.
As technology advances, people tend to keep an eye on everyone and everything around them, whether it's their families or their belongings. Knowing the exact location of loved ones or the vehicles they drive in real time can give you a sense of relief. Equipping your loved ones with GPS trackers in their cars will make you feel more secure about them.
Car GPS trackers are an important tool for parents of teenage drivers or caregivers of elderly parents. They allow you to carefully track location, driving habits, and emergencies, while still giving kids and parents the freedom they want.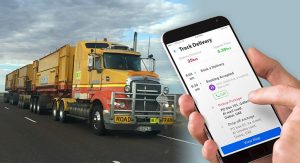 Trackers are usually used to recover lost vehicles, because nowadays people are very cautious about car theft, if someone steals a car, they want to find their vehicle as much as possible. Car trackers are not just used to prevent theft. It can help you understand the driving habits of your teenagers so that you can guide them in the future. You can analyze the routes taken by your employees. This will help you find a better, shorter path. Find out where your driver is, or analyze the remaining time of the journey by calculating how far the car is from you. You might also want to assess the car's performance by tracking its route and distance traveled.
So what is best GPS Tracker for personal car?
iStartek 4G GPS OBDII GPS Tracker – VT005 is recommended.
VT005 OBD II GPS Tracker integrates 4G communication module, high-precision GPS module and OBD diagnosis. With built-in acceleration sensor, it is a vehicle security intelligent terminal with wireless communication and GPS positioning. It is a plug and play GPS Tracker, no need for professionals to realize self installation. With a dedicated positioning service platform, car owners can easily apply functions such as location tracking, vehicle anti-theft, playback, vehicle diagnosis, and driving behavior monitoring.
Kindly note: iStartek VT005 can only be used for cars that support the following protocols after 2014:
ISO9141
KWP2000_5BPS(ISO14230)
KWP2000_FAST(ISO14230)
CANBUS_11B_500K(ISO15765)
CANBUS_29B_500K(ISO15765)
CANBUS_11B_250K(ISO15765)
CANBUS_29B_250K(ISO15765)
Compatible vehicles
Series
Vehicle
Remarks

1

Japanese series

Honda, Toyota, Nissan, Lexus, etc.

Compatible

2

Korean series

Hyundai, Kia, Daewoo, etc.

After 2014

3

Germany series

Volkswagen, BMW, Mercedes-Benz, Land Rover, Audi, etc.

4

American series

GM, Ford, Buick, Subaru, etc.

5

Chinese series

Geely, Great Wall, Jianghuai, Chery, Roewe, Changan, etc.
Please feel free to contact me if you have any inquiries about iStartek GPS Tracker for personal car. Attn: Ruby, Whatsapp: +86 18620363484, Skype/email: [email protected].