Hello, hi everyone who reads this article. I am Nube and I am from Shenzhen iStartek Technology Co., Limited. I am glad to meet you. "Quality is our culture".That's our company tagline, and one we've been flattering all along. Shenzhen iStartek Technology company is a professional manufacturer of 4G/3G/2G/NB/Lora 4g vehicle tracker and 4G wireless routers since 2015 in China.
iStartek is ISO9000 approved factory, offering 3 years quality warranty, with a 1% lower defective rate and rich government project experience, such as NBTC, LTFRB, AIS140, etc.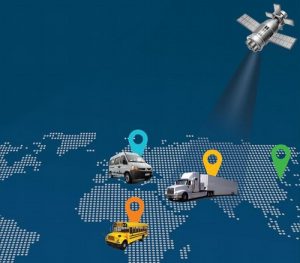 Although the global epidemic has eased, the economies of most countries have not yet recovered.
Theft still occurs in many countries, so it is recommended that you install a GPS locator on your vehicle.
You can skip the multi-function device if you just want a GPS Locator that can locate in real-time, and a device that can connect to a relay is fine.
When the vehicle is found to be stolen, you can check the location of the device through the mobile APP or computer webpage, and use the SMS/GPRS command to remotely cut off the power supply of the device from the fuel tank, so that the thief cannot start the vehicle again.
Today I recommend iStartek's VT100 4g vehicle tracker series, a small GPS tracker that has been loved by customers since its launch:
VT100 is a 2G device, suitable for those markets where there is also a 2G network and low-cost equipment is needed.
VT100-L is a 4G 4g vehicle tracker device, suitable for countries where 4G networks have begun to cover all and 2G networks have begun to close.
Our VT100-L supports the following features:
Support 4G/2G Network

GPS +BD2 (GLONASS Optional)

9-100V Power Supply

IP66 Waterproof

SOS Alarm

Support Listen-in (Optional)

Remote cut-off (Petrol/Power)

Fuel Monitoring(Optional)

Driver Behavior Monitoring

10 Inbuilt 3D Accelerometer

16MB Memory for Blind Area

Low Fuel and Fuel Theft Alarm

Impact / Idle / Tow / Fatigue Driving Alarm

Support Dual Servers

Support FOTA

2 Inputs+1 Output+1 Mic+1 USB Port, 2 AD Optional, 1RS232 Customizable
Optional accessories are:
》Relay
》USB Cable
》Microphone
》Pin Switch
》Ultrasonic Fuel Sensor
》Capacitive Fuel Sensor
》Buzzer
》OBD Decoder
The VT100 2G/4G GPS tracker for vehicles is more suitable for motorcycles, electric bicycles, and electric skateboards. It is small in size, easy to install, and not easy to find.
If you want to use it for fleet management, you can set up driver monitoring behavior.
If you want to know more about iStartek 4g vehicle tracker products, you can check it on our official website: https://www.istartek.com/
Or send an email to: sales12@istartek.com. My Whatsapp: 0086-18680372944. Thank you for watching. Grateful.