There are many people who like to keep pets, such as dogs. Dogs are the most loyal friends of mankind and have spent a lot of happy time with us. However, sometimes pets are lost, so it is necessary to wear a real-time dog gps tracker for our pets. iStartek PT21 gps tracker its an ideal model for dog tracking.
Before ordering PT21 best dog gps tracker from us, many client asked is it 4g dog gps tracker? iStartek PT21 is 2G gps tracker, which can work with 2g sim card or 3g/4g sim card which are compatible with 2g network. If some country's 2g network closed already, then can not use our PT21 dog gps tracker, such as in such as Japan, South Korea, Australia, Singapore, Canada.
PT21 dog gps tracker is very slim and light which can be used together with A Nylon Collar(Optional Accessory) and Silicon Case(Optional Accessory) as pet dog gps tracker. PT21 gps tracker is waterproof IP67, so its perfect for keeping your working outside under protection in whatever bad weather. PT21 gps tracker has a rechargeable battery (Bulletin 1000Mah battery ) that lasts for around 15 days. Following is PT21 dimension details: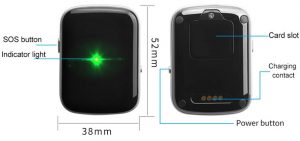 PT21 dog gps tracker support real time tracking, you can check your pet location via web based tracking platform and mobile app, know their location in real time. Also PT21 support history playback function, once you choose a specified time and date, it will show you the route where your pets went. And we can set safe area for our pets, after setting successfully, once your pets enter in/out the area, there will be an alarm. Whats more, PT21 dog tracker has low battery alarm, so you know when its time to charge it, also The APP will display the percentage of power in real time.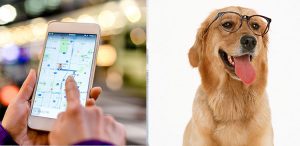 If you love your pet, just do it, buy a dog gps tracker from us!