Hello, everyone who reads this article. I am Nube and I am from iStartek. I am glad to meet you." Quality is our culture".That's our company tagline, and one we've been flattering all along. Shenzhen iStartek Technology company is a professional manufacturer of 4G/3G/2G/NB/Lora GPS fleet tracking device and 4G wireless routers since 2015 in China.
iStartek is ISO9000 approved factory, offering 3 years quality warranty, with a 1% lower defective rate and rich government project experience, such as NBTC, LTFRB, AIS140, etc.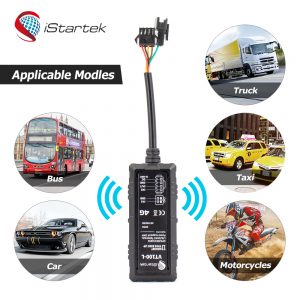 Time flies and the month of 2022 will soon come to an end. The company's indicators should also be set, and the company that renews or adds new products must have made a decision.
I am very glad that some companies have chosen iStartek, I believe in iStartek, let us work together to do better together!
We also welcome customers who are interested in us to know more like us. If we don't cooperate today, we will definitely have the opportunity to cooperate tomorrow. iStartek is always there!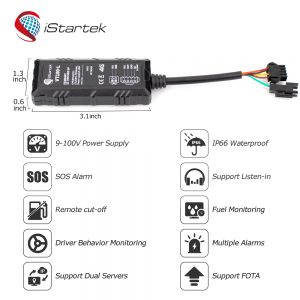 The epidemic has become accustomed to or is slowly disappearing. We should continue to look forward. For example, the transport fleet has begun to operate normally one after another. After the Brexit, workers in many countries cannot continue to travel and should be truck drivers. , causing the vehicles to be parked for a long time. At this time, we can spend dozens of dollars to add a GPS tracker to the vehicle to regularly check the status and location of the vehicle.
Today I recommend iStartek's VT100 series, a small GPS tracker that has been loved by customers since its launch:
VT100 is a 2G device, suitable for those markets where there is also a 2G network and low-cost equipment are needed.
VT100-L is a 4G GPS fleet tracking device, suitable for countries where 4G networks have begun to cover all and 2G networks have begun to close.
Our VT100-L supports the following features:
Support 4G/2G Network

GPS +BD2 (GLONASS Optional)

9-100V Power Supply

IP66 Waterproof

SOS Alarm

Support Listen-in (Optional)

Remote cut-off (Petrol/Power)

Fuel Monitoring(Optional)

Driver Behavior Monitoring
10 Inbuilt 3D Accelerometer
16MB Memory for Blind Area

Low Fuel and Fuel Theft Alarm

Impact / Idle / Tow / Fatigue Driving Alarm

Support Dual Servers

Support FOTA

2 Inputs+1 Output+1 Mic+1 USB Port, 2 AD Optional, 1RS232 Customizable
Optional accessories are:
》Relay
》USB Cable
》Microphone
》Pin Switch
》Ultrasonic Fuel Sensor
》Capacitive Fuel Sensor
》Buzzer
》OBD Decoder
The VT100 2G/4G GPS tracker for vehicles is more suitable for motorcycles, electric bicycles, and electric skateboards. It is small in size, easy to install, and not easy to find.
If you want to use it for fleet management, you can set up driver monitoring behavior.
If you want to know more about iStartek GPS fleet tracking device products, you can check it on our official website: https://www.istartek.com/ Or send an email to: [email protected] Thank you for watching. Grateful.