The right GPS tracker for pet can help keep dogs—and some cats,even cattle.
If you have a dog that always is out of your vision, escape in walking on a leash, or has regular visits from the other pets, you know how important to know where your dog is at all times. Using a pet GPS tracker can give you peace of mind in all of these situations, with one adjustable collar,no matter where your family or pet might be
Pet trackers are small devices that install inside the collar, use GPS and cellular technology to keep you in control of your pet's in real time. If your pet goes missing or want to know location,you can use the tracker's smartphone app to locate it on a map.
Most GPS trackers for pet allow client to create a safe zone around your home, then alert you if your dog leaves that zone. Some also let you designate danger zones and alert you if your dog is approaching a busy street,or dangerous place. In this way, we can avoid accident at max.
These devices are very different from the small microchip identification tags that many dogs have implanted beneath their skin. The tags rely on people finding your pet, "reading" it with a specialized electronic tag reader, and then contacting you. By contrast, a GPS pet tracker enables you to actively track a missing pet in real time with a high accuracy. 
The goal of a comprehensive pet-protection plan is to prevent or significantly reduce risk by insulating your pet or family from daily life or competition. If you haven't already put your pet-protection plan in place, don't wait.
A GPS tracker for pet is a portable unit that allows users to monitor and track its location. These devices are most commonly used in vehicles as car tracking systems, also for valuable pet tracking.
Have kids who like to wander off whenever left unsupervised? Or is your cat not a homebody and disappears at odd hours? A portable GPS tracker is your go-to product then. It helps you keep a track of your loved ones so that you don't have to curb the explorer spirit of your kids or pets. Depending upon your need there are various GPS tracking devices available but you have to find out the best portable tracking device.
The performance of a location tracker is primarily determined by signal quality. Poor signal can lead to delayed location updates or false location updates. A variety of factors can influence this: metal cover,Thick tree canopies,high buildings,Being indoor or understand.
Now we are pleased to introduce you for our PT29 Gps Tracker For Pet Portable gps pet tracker :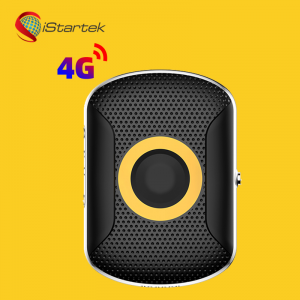 The 4g LTE gps tracker for pet designed for pet, elder and child, student,valuable cargo and vehicle:
》Two-way audio
》SOS Button
》5days standby
》Geo-fence
》IP67 waterproof
》Inbuilt accelerameter
》Inbuilt 1050mah battery
》57*41*18mm, 49g
Our GPS tracking system comes tested, activated and ready to use! All you have to do is open login and monitor your vehicles. IStartek is committed to matching your business with the correct solution, so that you can improve your services, increase revenue and reduce costs. If you have questions regarding which of our GPS tracker for pet and monitor systems , we are always at your service!