Hello, hi everyone who reads this article. I am Nube and I am from China shenzhen iStartek Techinology Co.,Limited. I am glad to meet you. Now the epidemic is still spreading, I hope you and your family are all well, please take care of yourself. "Quality is our culture". That's our company tagline, and one we've been flattering all along. Shenzhen iStartek Technology company is professional manufacturer for 4G/3G/2G/NB/Lora personal gps tracker, Vehicle GPS tracker and 4G wireless router since 2015 in China.
iStartek is ISO9000 approved factory, offering 3 years quality warranty, with 1% lower defective rate and rich government project experience, such as NBTC, LTFRB, AIS140, etc.
As a GPS tracker and 4G wireless router manufacturer that has been established for many years, it can integrate industry and trade. The biggest advantage of our company is that it can be customized according to customer needs.
In addition to meeting customer needs in the appearance of the equipment, such as logo customization, product packaging customization, the biggest advantage is the functional requirements customization.
According to each country and different customer project requirements, our R&D department provides satisfactory solutions.
Today I will introduce our smart watch GPS locator to you.
Who is a smart watch suitable for?
It is suitable for underage children, children cannot have mobile phones; but parents want to keep track of their children's movements, or children call him home when they are downstairs in the community at night. You can see the location through the mobile APP, make a video call to the child, and know whether the child is in a safe environment at any time.
Or when children go to school, they can set an alarm to remind the class time; they can also make friends and communicate with each other after class.
There are also older people, older adults who don't like to use smartphones.
When the old man goes out for a walk, his children do not want to worry. With a smart personal gps tracker GPS watch, children are always aware of their parents' actions. There is also a fall alarm, if an accident occurs, immediately notify the guardian. Sedentary reminder is good for the health of the elderly. There are also elderly people who need to take medicine, and can set medicine reminders; there are also functions such as heart rate testing. The information of these functions will be synchronized to the tracking APP, allowing the guardian to keep an eye on the physical condition of the elderly at any time.
our personal gps tracker PT66S,Has the following functions:
Heart rate monitoring
Fall down alert
High definition IPS big screen
SOS call
Health step
Remote voice monitor
Make friends
Video chat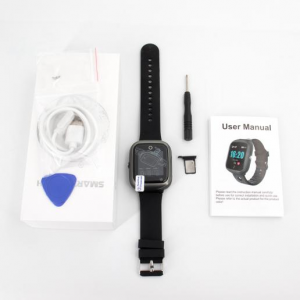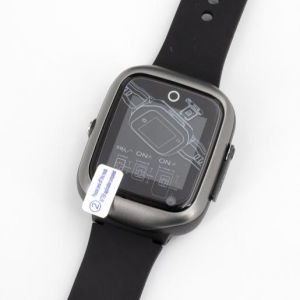 If you want to know more about iStartek personal gps tracker products, you can check it on our official website: https://www.istartek.com/, Or send an email to: sales12@istartek.com. My Whatsapp: 0086-18680372944. Thank you for watching. Grateful.