Many people have used GPS tracker vehiculos, but they don't completely understand all the functions of GPS tracker vehiculos. In addition to tracking vehicle positioning in real time, what other functions does GPS tracker locator have? We have 2 types GPS tracker vehicles, one type is GPS tracker vVT202 with built-in antennas, another type is GPS tracker vehicles VT600 with external antennas, let's see what functions are supported by different GPS tracker vehiculos?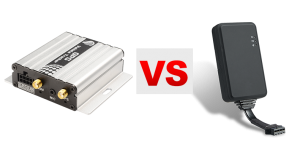 iStartek VT600 GPS tracker vehicles is a tracker with the external antenna, to make it work, we need to do some simple steps to a setup device, and connect GPS/GSM Antenna to its GPS/GSM Antenna connector correctly. For iStartek VT600 GPS tracker vehiculos VT202, it's very simple, just need insert sim card, the device will start working. So if you only need real-time tracking function, no other functions needed, you can choose VT202 GPS tracker vehiculos.
How about VT600 and VT202 GPS tracker vehiculos functions? Below is Optional accessories list for VT600 and VT202 GPS tracker vehiculos, VT600 GPS tracker vehiculos support various functions, it can meet different clients different demand, so its an ideal GPS tracker locator for Project. VT600 GPS tracker vehicles are highly praised by customers, such as our Chile client use VT600 GPS tracker locator for Chile bus group tracking, also our Saudi Arabia client use VT600 GPS tracker locator for Pepsi vehicle tracking, what's more, we customized VT600 for Philippines Government Project LTFRB using etc. VT202 GPS tracker vehicles is an ideal option for basic tracking, the mutual function between VT600 and VT202 is real-time tracking, and remote engine cut. So if you need GPS tracker with remote engine cut and real-time tracking only, try our VT202 GPS locator, it's very small size, easy to install and hidden.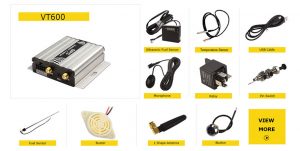 What kind of alarms VT600 and VT202 GPS tracker vehicles have?
VT600 GPS tracker with alarms such as Low battery alarm, Low external power supply alarm, Geo-fence alarm, SOS Alarm, Engine/ door on/ off a status alarm, Geo-fencing Alarm, Speeding Alarm, GPS Blind Area Alarm (in/out), Fast acceleration alarm, Fast deceleration alarm etc.
VT202 GPS tracker with alarms such as speed alarm, Low battery alarm, external power cut alarm.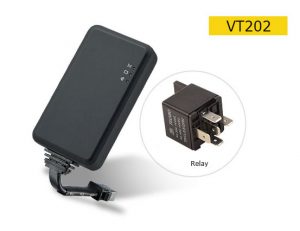 Want to know more about VT202 GPS tracker vehiculos? Leave us a message now!