What is GPS racking unit? Do you know GPS trackers for vehicles?
As Wikipedia saying that a GPS tracking unit is a navigation device normally carried by a moving vehicle or person that uses the Global Positioning System (GPS) to track the device's movements and determine its location. The recorded location data can either be stored within the tracking unit or transmitted to an Internet-connected device using
the cellular (GPRS or SMS), radio, or satellite modem embedded in the unit. This allows the location to be displayed against a map backdrop either in real time or when analyzing the track later, using GPS tracking software. Data tracking software is available for smartphones with GPS capability. GPS trackers for vehicles must have more choice with high-end technology.

Firstly small size
Portable GPS auto Trackers are small transmitters which allow you to track the real-time location of people or items which are most important to you: your children, elderly parents, motorbikes, cars, and even overseas cargo packages. Once the tracker is placed, you are able to view the location of your valuables using a PC, tablet or even a smartphone. These useful devices do not require any technical knowledge and they are affordable. GPS trackers for vehicles range in cost between USD35.00 and USD60.00 depending on the brand, quality, design, battery power and other features.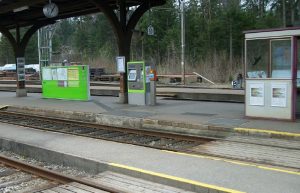 Secondly GPS tracking system for vehicles
Fuel economy: If you want to maximize your fuel economy you'll need a good GPS system. Saving money at the pump as well as wear and tear on your vehicle should be one of the main reasons why you would want a good. Accurate driving directions not only will save you time in your daily travels, but also will save you substantial gas money when travelling from place to place. If you run a courier business, rental business, or just plain delivery service, and need to keep track of several vehicles, then GPS is what you need. Keeping track of your vehicles will keep your overhead down. The other end of tracking is keeping track of a family member or child, a GPS tracking system will aid in your efforts. GPS tracker for vehicles will be helpful for your life.
Multiple tracking platform for GPS for tracking vehicles.
With different tracking platform such as: Web, APP, SMS you can view your GPS devices in real-time with no delay. Some platforms have various mapping options, including road maps and satellite imagery. The Server can handle a wide variety of sensors and additional information supplied by GPS trackers for vehicles.