With the improvement of living standards in recent years, safety has become the most concerned topic of people, personal safety issues, asset safety issues, and child safety issues. So you often hear the word "gsm tracking", its meaning is Global System for Mobile Communications Tracking. In other word, you can use your phone and SIM card to monitor the things you care about, such as kids, vehicles, pets, and goods. You can get their status as long as you want.
Via GPS GSM Tracking Technology, you will find that many problems are easy to solve. For your kid, it can respond to the position and communication, no need to worry about your child being lost or abducted. For your pets, the animal GPS gsm tracking will help you to real-time monitor their position and status, when you find someone stealing it, you can press the alarm, I don't think anyone would ignore the alarm and your cute pet. Pets can heal human hearts, bring warmth to people, and hope that we will not make them sad.
GPS Tracker is a kind of gsm tracking device. It is similar to the current popular GPS navigator. GPS navigator combines GIS technology to provide users with navigation functions. Put the gsm tracking device on your pet or child, you no longer have to worry about finding him, and you do n't have to post notices everywhere. Just make a call and send a text message, it will tell you its current location-with GPS Tracker, I am no longer afraid that dogs and children will be lost.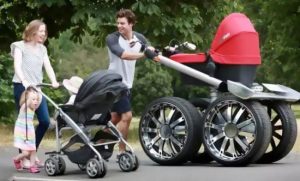 Here comes the most important point. What is the most you can see on the street now? I think that should be the car. And all kinds of cars, cars, vans, trucks, buses, etc. So a new technology was born gsm tracking. It can help people monitor and manage the vehicle, check the status of the vehicle, the amount of fuel and whether it is dangerous. If your car is stolen, you can use GPS phone tracking to control the car through the APP / SMS on your phone.
Do you know something about gsm tracking now?