Normally, primary school students out of school early, at that time the parents of the students are all at work. Therefore, the students are unattended during the time when the parents leave school, causing children to hang around in Internet cafes, game halls and other entertainment venues, even lost, being trafficked, etc. So many parents are often worried about the safety of their babies? Where are the kids now? Have they come back home? Shall we need a human GPS tracker?
The GPS tracker is a terminal with a built-in GPS module and a mobile communication module and is used to transmit the positioning data obtained by the GPS module to a server on the Internet through a mobile communication module (GSM/GPRS network) so that the client realizes on the computer. Check the location of the Human GPS tracker.
What are the functions and features of the GPS tracker?
Real-time tracking function: check where is the GPS tracker location any time we want, to know where is the kids.
Two-way call: The authorization number corresponding to the button can be set separately. When the button is pressed, the authorized number can call the human GPS tracker to achieve two-way communication.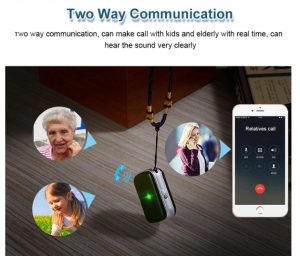 Alarm function: emergency alarm, geo-fence alarm, low-power alarm.
Remote Voice monitoring: The monitoring number can be set. When authorized number detail to the human GPS tracker, the human GPS tracker will pick up the phone automatically, so you can hear what's going on surroundings.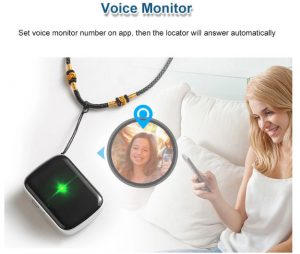 Suitable size and weight, convenient.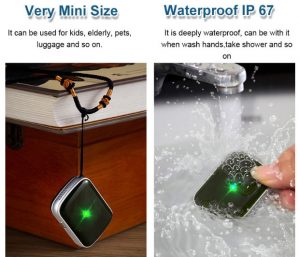 One-button emergency button can request help, speed dial button can dial the preset number, preset the contact's phone number, provide faster operation for the elderly and children. No need to enter the other party's phone number, save The trouble of making a call in an emergency, and can call a non-registered number.
Provides current location information, and children can always know where your child is when wearing a Human GPS tracker.
Parents can set this area of the school as a safe area. Once the child leaves the safe area, the device will automatically send an alarm message to the parents.
A human GPS tracker can be used for children's and elderly people's whereabouts, pet tracking, asset tracking etc.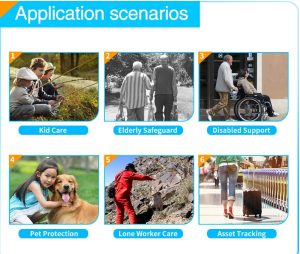 If you want human GPS tracker, welcome to contact us.