Hi, this is Ruby from iStartek, iStartek is a professional factory for 2G/3G/4G/NB GPS Tracker and 4G Router since 2015. Magnetic vehicle tracker for cars are becoming increasingly popular. Owners may want to track their cars for many reasons. Maybe they are afraid of having their car stolen, and if someone steals it, they want to have the best chance of finding their car.
Also, if more than one person is using the same car, the owner may want to keep track of where the car is and how long it has been driving. Tracking devices are the best solution if you want to keep maintenance records or understand the performance history of your vehicle.
In the past few years, the growth of portable magnetic vehicle tracker has spawned many new uses and benefits.
It's easier, more accurate, more effective and cheaper to use covert or discreet GPS trackers for vehicles and assets!
The flexibility of a portable magnetic GPS tracker means you can connect the device to a vehicle/asset in seconds. No complicated setup is required, and you can then switch your tracking device from one car to another as needed.
We pioneered longer battery life, stronger magnets, and made our discreet GPS trackers more durable.
The ability to provide solutions for all tracking needs has seen a dramatic increase in the number of people and businesses using tracking devices on a daily basis.
iStartek PT60 is a 4G wireless installation-free GPS tracker, specially designed for pan-IoT applications, including vehicle, asset positioning, and unattended application scenarios. It has built-in high-sensitivity GPS module and 4G communication antenna, fast positioning, rechargeable use, built-in strong magnet for easy installation.
iStartek PT60 magnetic vehicle tracker can work in different working mode: Smart Working Mode, Hourly working mode, Real-time mode of operation and Interval Wake-up Mode.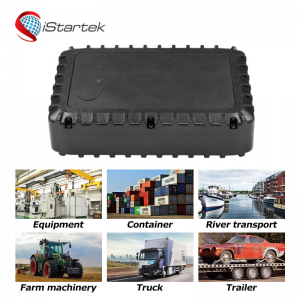 Product installation
Magnetic vehicle tracker Terminal installation is recommended for hidden installation, note the following:
concealed installation, pay attention to waterproof;

windshield has metal anti-explosion film, please avoid installation;

avoid being placed with launch sources, such as reversing radar, anti-theft devices and other on-board communication equipment;

equipment built-in GPS antenna, installed without light sensing function face up, and the main machine vertical above no metal cover;
Recommended location:
The car front windshield under the decoration frame inside the hidden place;

Car front dashboard (skin is non-metallic material) around the hidden place;

The car rear windshield under the decoration board;

Inside the car door or in the middle column;

Electric vehicle / motorcycle dashboard or hidden under the back seat.
Please feel free to contact me if you are interested our magnetic vehicle tracker products. Skype/Wechat/Whatsapp: +86 18620363484. Contact: Ruby