IoT or "The Internet of Things" refers to the relationship of all internet-connected physical devices (except computers and smartphones). These IoT tracking device use sensor technology to share data with other machines that are also connected to the internet.
IoT Tracking Devices such as IoT gps tracker allow you to track items by computer or phone app.
The IoT gps tracker allow you to track items with a Satellite or LTE network.
Connect these devices with our tracking software to keep your asset safe.
A GPS tracker is exactly good for fleet administration and management to view the real-time location of a bus at any given point of time, track trip progress and get an estimated time of its arrival at a bus stop.
During emergencies, a GPS device plays a significant role by automatically notifying the bus management with the school bus location. The chauffeur can also press sos button to call management. In this case, prompt cure is available and the loss will be minimize. When a search and rescue operation is looking for survivors from a major disaster or trying to locate a missing person in an undeveloped area, they use a grid system. This ensures that each area is searched thoroughly, and no area is searched twice at the expense of other locations. It will obviously improve the work efficiency.
IoT tracking device is widely in commercial uses, most popular to be used in deployment of GPS devices to track commercial fleets. Installing a GPS on every vehicle, companies with fleets can keep track of exact driver location and status, calculate and improve fleet efficiency, and be able to provide roadside assistance immediately if necessary. Fleets who effectively use their GPS tracking tools are often able to see benefits in their overall business processes. 
Now we are pleased to introduce you for our hot sale model VT200 L IoT tracking device:
Due to multi-function are required in different scenes. The accurate gps tracker is designed with 3 inputs(Can be configured as high and low level trigger mode, or AD mode),1 Analog input(fuel sensor), 2 Outputs(Relay & Buzzer), 1-wire(I button,temperature sensor), 1 5V output wire,1 Micro USB, 1 Speaker, 1 Microphone 1 RS232 port to connect RFID for chauffeur management. It can be competent for customer's demand.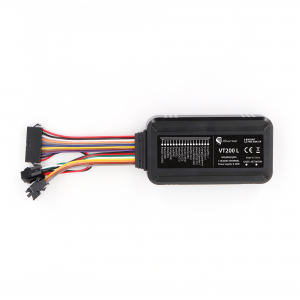 The advantages of VT200-L Gps Tracker:
Private Design, Easy to be impressed in market;
Duel high voltage protection, prevent device from burning due to instant high voltage when start vehicle.
High temperature resistant battery, make device work well in high temperature environment.
In-built watch dog, automatically restart if device is stuck, support long time working.
9-100V power supply, IP66 waterproof, 3 year warranty.
Our GPS tracking system comes tested, activated and ready to use!  All you have to do is open login and monitor your vehicles. IStartek is committed to matching your business with the correct solution, so that you can improve your services, increase revenue and reduce costs. If you have questions regarding which of our IoT tracking device and monitor systems, we are always at your service!