Global Positioning System (Global Positioning System, GPS) is a high-precision radio navigation positioning system based on air satellites. It can provide accurate geographic location, driving speed, and precise location anywhere in the world and near-Earth space. Time information. Since its inception, GPS has attracted many users with its high accuracy, all-weather, global coverage, convenience and flexibility. GPS is not only the patron saint of cars, but also the intelligent star of logistics industry management. With the rapid development of the logistics industry, GPS plays a pivotal role, becoming the second largest consumer group after the automotive market. GPS is a new generation of satellite navigation and positioning system developed by the United States from the 1970s. It lasted 20 years and cost US $ 20 billion. It was fully completed in 1994. It has a full range of real-time 3D navigation and positioning functions in sea, land and air. What is gps tracking? Basic on GPS technology, we could check our device with GPS tacker.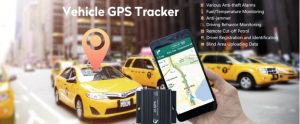 Vehicle tracking system using gps, there are two part for vehicle tracking system,GPS tracker device and GPS tracker system. With live gps tracker device could boost your car driving life.
What gps fleet tracking device could provide you?
GPS fleet management reporting tool is designed to meet the daily intelligence needs of companies with fleets. You can schedule reports to be automatically deployed, making it easier than ever to get the reports you need when you need them.
Monitor fleet activity get actionable data View and compare trips Generate mileage summary
Detailed vehicle report
The detailed report provides information on events, date and time, location, vehicle speed, posted speed limits (if available), and driving directions associated with the specified vehicle. The detailed report shows entries for each of the following events:
Ignition Start / Stop Driving Mode Leisure Mode Ignition Switch Driver Login / Logout
Geo-fence input / output Fast acceleration Hard brake GPS positioning. What is gps tracking?

Driver safety report
The driver safety report compiles and displays driving behaviors that may indicate aggressive, distracted, or unsafe driving. Driver safety entries are triggered when rapid acceleration, hard turning, hard braking, and sudden stops occur.
Temperature Reporting With temperature monitoring, you can generate detailed temperature reports for up to three separate trailer areas. Track trailer temperature fluctuations and verify compliance with food safety regulations through regular updates, GPS timestamps and location data.
Monitor up to three temperature zones Maintain practical safety and compliance On-demand temperature reporting Eliminate loss of perishable cargo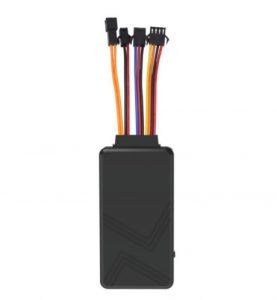 Speed report
The speed report shows the vehicle speed, the published speed (if available), and the location where the speed was recorded. This report can be used to monitor the overall driving patterns of the entire fleet.
View published speed limits Set speed alerts Identify speeding patterns and risks
Fuel Consumption Mileage Report
For fleets operating in multiple states, fuel consumption is a very important address, time and date, driver and distance traveled by a particular vehicle.
Finally, what is gps tracking? That is the device with different system to give you different solution in your car driving life.