4G GSM and GPS tracking solution Allows the tracker to locate and track the whereabouts of your vehicle in real time via the 4g/3g/2g on a computer, Smartphone or Tablet. VT100-L 4G GPS tracking locator has 4 wires power cable to connect, so installation is easy.
Once you insert your 4G Sim card (not included), . It works by sending the vehicle's GPS coordinates via the 4G LTE network to the free online tracking service, which shows the location on Google Maps. It can also SMS longitude and latitude coordinates to your mobile phones, as well as alerts when the vehicle exits a pee-determined area or when the integrated shock sensor has been triggered.
Other features include a built-in microphone to listen to what is happening around your car in real time, and an engine kill function to remotely disable the engine. The built-in rechargeable lithium battery will keep the device functioning for up some hours when power is disconnected, which could help you locate the vehicle should it have been stolen and abandoned.  
VT100-L 4G GPS tracking locator Comes with Tracking platform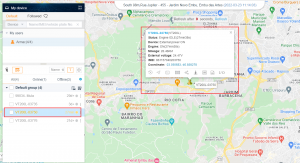 Easier for you to track your vehicle in real time and be able to see the tracking report of the trip and driving behaviors at your convenient time. You will be able to get admin account and create sub-account to control your clients. iStartek provides yearly and Lifetime and you can be able to control your client subscription and make money out of tracking platform as well.
VT100-L 4G GPS tracking locator BENEFIT ADVANTANGES
GPS+BDS dual mode positioning² 
Real-time tracking²
Track by time interval²
Track by distance²
SMS Alarm²
SOS Alarm²
External power disconnection alarm²
Low battery alarm²
Engine and door status change alarm²
Support dual servers²
Geo-fence alarm²
Speeding alarm²
GPS signal
Loss alarm²
Harsh acceleration alarm²
Harsh deceleration alarm²
Harsh turning alarm²Impact alarm²
Vibration(towing)alarm
VT100-L Comes Software for Online Configurations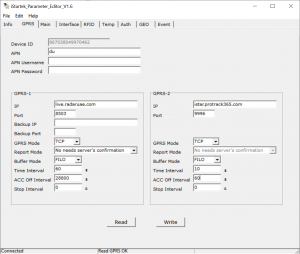 Parameter editor will help you to configure some settings in a fast way in case you have many devices, it will be easier for you to add and change settings as you wish
Features:
The built-in high precision GPS positioning module reports the positioning information and vehicle status to the vehicle tracking platform through the 4G network for real-time vehicle monitoring, anti-theft, and dispatch management. It can be applied to fleet management, public transportation management, school bus management, taxi operation management, insurance company vehicle management, lease management and private car anti-theft, etc. 
VT100-L 4G GPS tracking locator has a built-in 16Mb Flash memory. When the device enters an area where there is no network, it will automatically save the historical positioning data. When the network returns to normal, it will automatically resend the historical positioning data to the tracking platform.