Hello, hi everyone who reads this article. I am Nube and I am from shenzhen iStartek Techinology Co.,Limited. I am glad to meet you.The recent epidemic in Shenzhen, we hope everything is well in your place! "Quality is our culture".That's our company tagline, and one we've been flattering all along.Shenzhen iStartek Technology company is professional manufacturer for 4G/3G/2G/NB/Lora battery GPS tracker and 4G wireless router since 2015 in China.
iStartek is ISO9000 approved factory, offering 3 years quality warranty, with 1% lower defective rate and rich government project experience, such as NBTC, LTFRB, AIS140, etc.
Although the global epidemic has eased, the economies of most countries have not yet recovered.Theft still occurs in many countries, so it is recommended that you install a GPS locator on your vehicle.
iStartek has so many models and functions of devices, there is always one that meets your needs, adding diversified devices to your product line, don't hesitate to contact us!
Nowadays, there is a shortage of personnel in the global transportation industry, which leads to the inability of goods to arrive in time. Customers who purchase products are worried that their goods will not arrive or be lost.
For products that only need to be positioned and installed in the truck compartment,Today I recommend iStartek's PT60, A device with a 7800mAh battery, built-in magnets, and up to 240 days of standby.
PT60 is a 4G battery GPS tracker device, suitable for countries where 4G networks have begun to cover all and 2G networks have begun to close.
Our PT60 supports the following features:
Support 4GLTE Network

GPS+BDS+LBS+WIFI Locating

Low battery alarm

Geo-fence

With inbuilt magnet
PT60 battery GPS tracker has different usage times according to different GPRS time intervals. The standard package of PT60 includes the device and the USB cable; the USB cable can charge the device and can also be connected to a computer for programming.
Does your van need to go long distances? Need to travel internationally?
We can also provide a global roaming SIM card, and if necessary, we can customize the roaming card of the countries that will pass through according to the route of the truck.
The following is the version of PT60, please match the appropriate version according to the local network frequency band, and then come to us to inquire!
PT60 EC200SCN CAT1
FDD:B1/B3/B5/B8
TDD:B34/B38/B39/B40/B41
GSM:B3/B8
PT60 EC200SEU CAT1
FDD:B1/B3/B5/B7/B8/B20/B28
TDD:B38/B40/B41
GSM:B2/B3/B5/B8
PT60 EC200TAU CAT4
FDD:B1/B2/B3/B4/B5/B7/B8/ B28/B66
TDD:B40
WCDMA:B1/B2/B4/B5/B8
GSM:/B2/B3/B5/B8
PT60 EC25AF CAT4
FDD:B2/B4/B5/B12/B13/B14/ B66/B71
WCDMA:B2/B4/B5
* More bands can be customized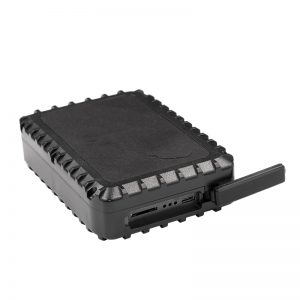 If you want to know more about iStartek battery GPS tracker products, you can check it on our official website: https://www.istartek.com/
Or send an email to: sales12@istartek.com, My Whatsapp: 0086-18680372944, Thank you for watching. Grateful.