A magnetic card reader, often referred to as a magnetic stripe card reader or magstripe reader, is a device used to read information stored on the magnetic stripe of a credit card, debit card, ID card, or any other card with a magnetic stripe. Magnetic stripes are commonly found on the back of such cards and contain encoded data in the form of magnetic patterns.
Hello everybody! This is Matthew from iStartek the manufacturer of 2G 3G 4G GPS Tracker since 2015.
Today we gonna show you how to test our Magnetic Card Reader with iStartek VT900 GPS Tracker at your office before you make an actual installation in your vehicle.
STEP ONE Tools preparation:
1.You need a laptop or a computer.
2.You need USB Cable for online configurations.
3.You need Magnetic Card Tool with a valid Driving license Card.
4.You need 12V power supply.
5.You need VT900 GPS Tracker with GPS and GSM Antennas, with power cable.
STEP TWO is about Making connections:
Connect Magnetic Card Tool with VT900 GPS Tracker through  RS232 Port.
connect GPS antenna, GSM antenna, power cable with VT900 GPS Tracker.
Connect VT900 GPS Tracker with your laptop by USB Cable.
And finally Connect 12v power supply to power cable from VT900 GPS Tracker.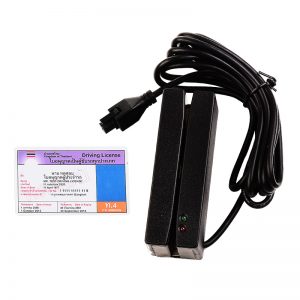 LAST STEP IS about Checking Comm tool to ensure that our magnetic card tool is working.
You On the comm tool from your desktop and you choose the right comm tool(port), we are using COM3, and you choose 9600, and you use HEX and you open.
Right now you can see the data from our VT900 GPS Tracker.
Right now you will have to swipe the card, let us show you how to swipe the card.
After you swipe the card, you can see that this the main information of the driving license card that we just swiped.
This is the code 21 which is the same as the driving license card  that swiped on our magnetic card reader, this means that our magnetic card reader can work with VT900 GPS Tracker. Thank you.
It's our pleasure to have you in istartek family, for more card reader information kindly visit our website: www.istartek.com, thank you for watching, see you around. http://www.istartek.com/. Contact Information, Call us:+86-755-85241929. Mail:[email protected]. Phone:+86-13302926991.